Lately, I have been a little sick of my "natural colorful" (aka overkill) picture theme and in order to freshen things up, here is a black and white one, inspired by
Mattias Inks
. No, not the style. I mean that looking at his pictures reminds me of the two sketchbooks I got a few months ago
for God knows why
. (Apparently, I will buy whatever junk in the store that's on sale...)
Here is a sneak peak of what the upcoming Citrine's Blog posts will be about: Jade (the few weird-looking pieces on center to lower left) and other accessories, Maybelline lipstick (that took forever to finish reviewing, because lately I have been preferring blushes instead), some brushes, hair care, some cheek products, lip glosses... You know, the usual stuff. And in case you wonder, the bunny silhouette was a failed attempt at drawing a thumb-up sign and the bling-bling rose on lower left is supposed to be an Anna Sui compact (but I ran out of space).

Enough with the sneak peak and let's get down to business. Today (Oct. 7th), I have a birthday shout out for the oh-so-bad@$$ Vladimir Putin, Yo-Yo Ma and our dear Piano Prince(ss) Yundi Li, who was the first Chinese, and youngest person to ever win the International Chopin Competition. Always compared to Lang Lang, Li is generally considered the "Soft-spoken, expressive, serious, low-key"one. For the non-Chinese speaking Yundi fans, here are some pictures of him from Chinese media (since he is allover the press, for matters unrelated to classical music)...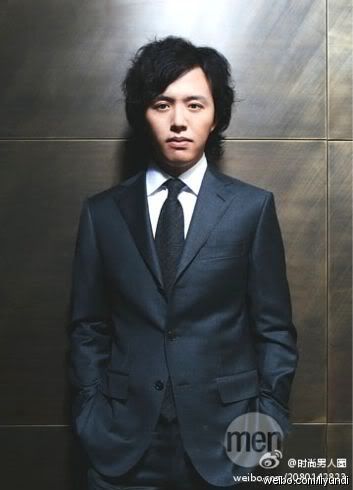 Picture via Weibo, courtesy of "Circle of Fashionable Men"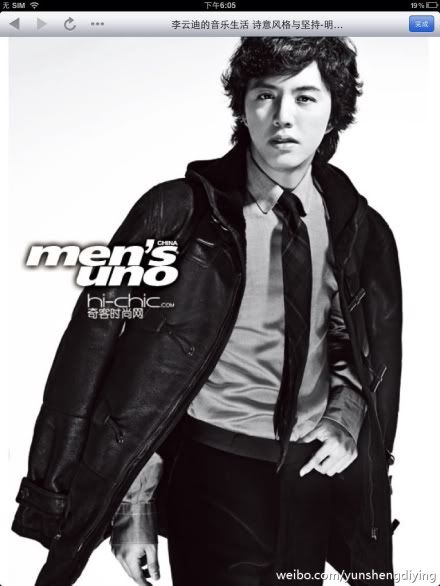 Magazine Shot for Men's Uno - "Li Yundi's Musical Life - Poetic Style and Perseverance"- Perseverance means playing of the same recital program over and over and over again? *Coughs*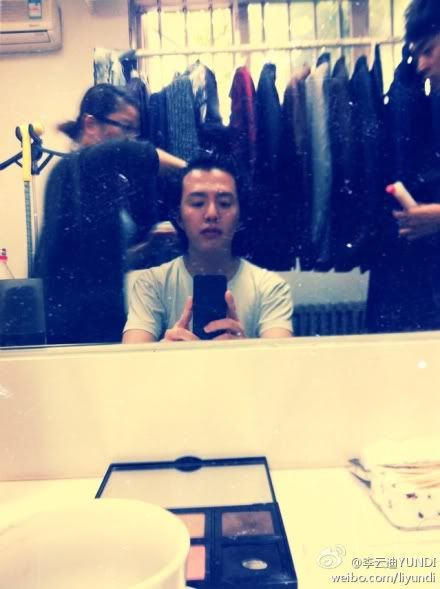 Yundi Primping for Chinese Harper's Baazar- Bobbi Brown should expect a sale increase in China, thanks to his giggly fans (Who go "Oh my prince, you are wonderful! You look like Kimura Takuya!You are the perfect Chopin interpreter..." no matter how many wrong notes he hits, within a 10-sec time frame. )
You need to stop putting on makeup and start practicing, biatch...