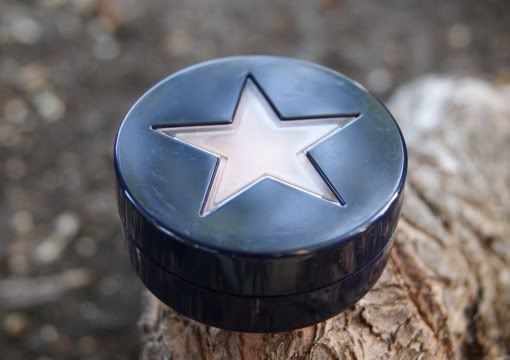 This little compact of Estee Lauder Soft Matte Bronzer was a GWP (generously sized)mini given by a friend. I reckon it doesn't hurt to review it since the shade is also available for purchase in full size. Anyway, I am not sure what they are heading with this kind of packaging. Lone star state Texas or is it the national flag of Vietnam?
The bronzer is a dusty peachy brown with bronze-gold shimmer (I am not sure why would they call it matte as the shimmer is both obvious in the ban and when swatched). The bronzer is decently pigmented but quite firmly pressed so that you need a fluffy brush to actually get enough product. I find it a little bit too glittery to be used allover face but the peachy undertone it has makes it a pretty decent blush, it almost reminds me of a lighter version of Jane Blushing Baby Doll or a slightly peachier (less golden) version of Nars Luster.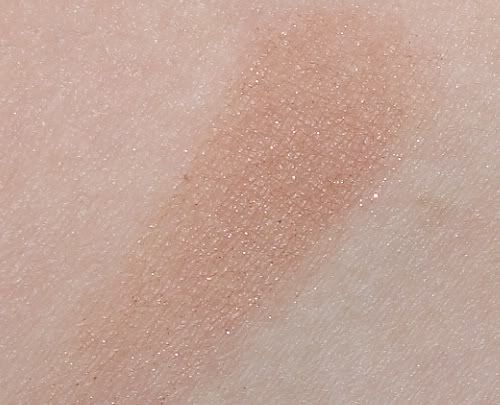 Bronze Goddess swatched on skin. Overall: It's a freebie with decent quality but I personally find the package design a little off-putting, I wish they would revamp the whole range someday, as I have heard some pretty good things about their lipsticks.