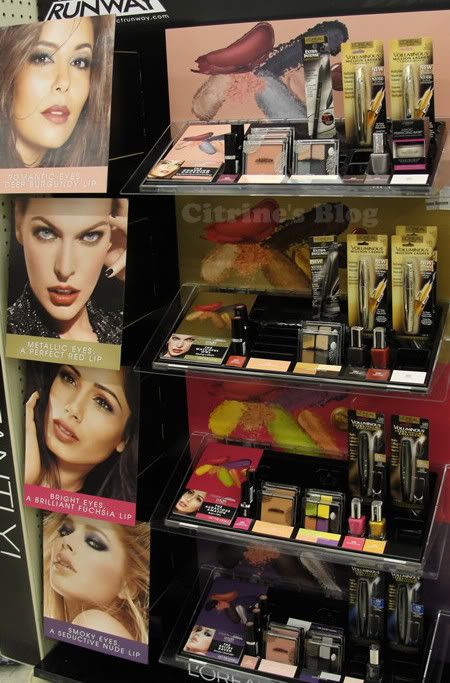 For Fall 2011, L'Oreal released a collaboration collection with Project Runway (which according to many Parson students, is the worse thing ever happened to the school) called Colors Take Flight, featuring four different color themes. Within each mini-range, there are two shades of nail polish, a powder blush, an eyeshadow quad then some eyeliner/mascara/primer (from the permanent display) as space-fillers.
Milla Jovovich's Look - The watchful owl features autumn/harvest shades like warm burgundy, yellow and brown.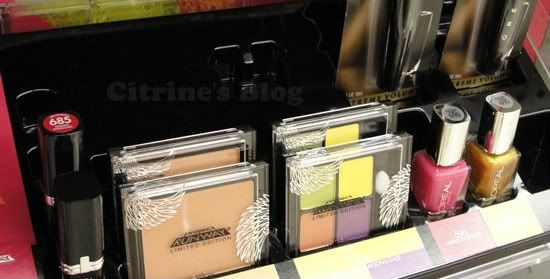 Frieda Pinto's Look - Audacious Amazon with tropical bright and what looks like a pretty berry-red lipstick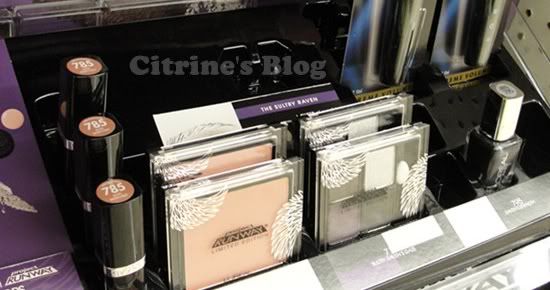 Doutzen Kroes' look Sultry Raven - Black and Charcoal themed with peachy accents.