Every year, L'Oreal Paris releases a fall collection called Color of Hope to raise awareness, as well as some funds, for Ovarian Cancer (Thanks to an anonymous reader for the piece of info) and this year, neutral lovers might find the collection exciting with all the browns, grays, dusty pink and nude...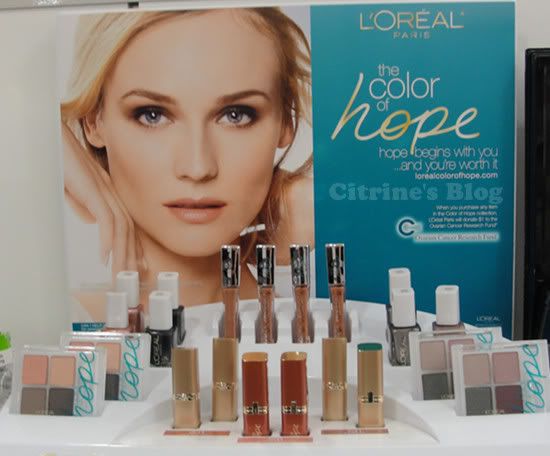 Edited on Sept 6th
: The Complete collection of the 2011 L'Oreal Color of Hope Collection. After a closer look at the palette, the L'Oreal one doesn't look like Tokyo all that much (my camera doesn't function properly unless there is a full blast of sunlight = =)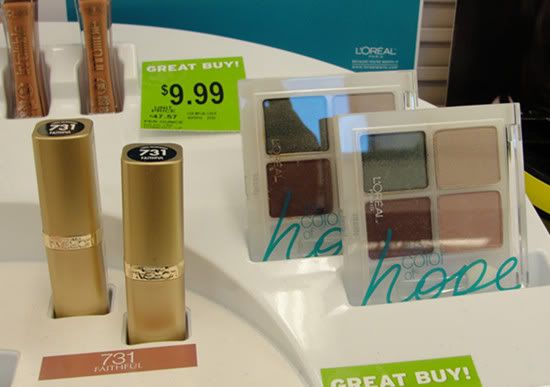 Anyway, what caught my eyes was the eyeshadow quad (didn't catch the name) with deep teal, rusty brown, dusty mauve and light gray with a touch of purple. Doesn't the two shade on the right sound like Nars
Eyeshadow Duo in Tokyo
(Which is over 30 bucks and comes with that annoying dust magnet of a rubber compact)? Tokyo isn't an exciting shade but for pale girls with cool undertone, it's great for a subtle depth as well as give the eyes a smoother, polished lids.