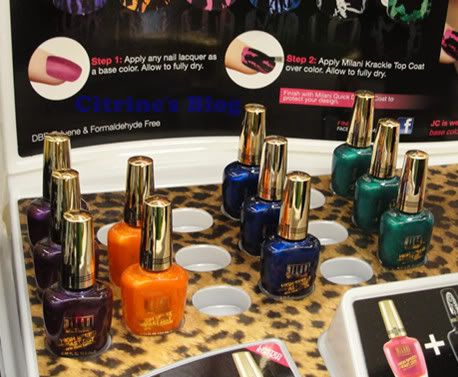 Ok, the Milani line of High Speed Fast Dry nail polish aren't really Halloween (they sure look like it) but the colors all seems pretty season-appropriate. There is also a black "Krackle" (they are too cool for C) top coat to be used on these polishes...This whole cracking business must be really profitable (now every freaking brand is doing it), eh?
Sally Hansen 2-dollar line Hard as Nail also has a Halloween display (featuring all permanent shades).
A limited edition salon effect nail polish strips with Halloween prints like spider web, skull and pumpkin...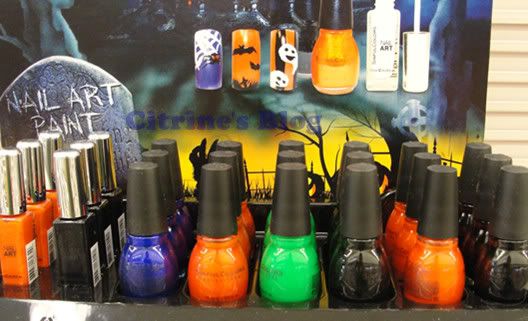 In the other hand, Sinful Color's display (I think they are all permanent) evokes a little beauty blogger deja-vu...Wait, two out of three designs look totally like what
Asami's Halloween Nail Art Mix & Match
from 2009 and that spider on a web seems like an exact copy...
Hmmm, interesting...