Can you believe that Halloween is only a month away? I am actually not excited about it at all ( too old to trick-or-treat, don't like dressing up, don't like American candies anyway...) as it already feels like Halloween all year round thanks to many creative Youtube makeup gurus. I am just wondering when will that NYC fall collection hit the store (there is a red gloss that I am eying on).
Anyway, let's take a look at my Walgreens find(since I have been a little uninspired to do other posts lately) for people who actually want some fun...
Fright Night got some pretty interesting false lashes for people who like playful look.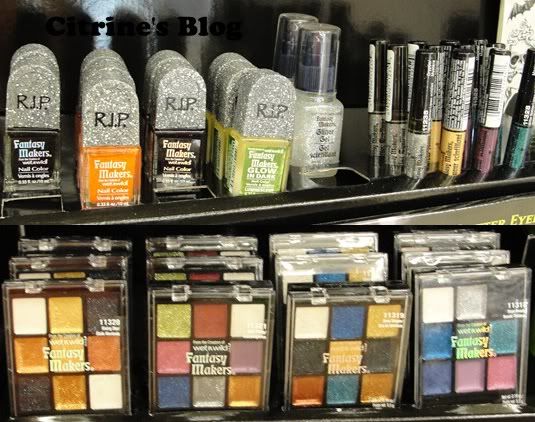 The season brand of Wet n Wild (Fantasy Maker) is, as expected...chock full of glitter...
While I am not that interested in Halloween, I am glad that the weather here is finally cooling down (a bit). Now it's time to have fun with blushers without worrying them melting off/getting washed away!