Woo hoo, finally a new Essence collection in town (it seems that the cool 50s girls collection, which contains bold coral red lipstick and eyeshadow brush is not going to make it in the US) and the name of the collection is a little long. Meet-me @ Holograpfics.com.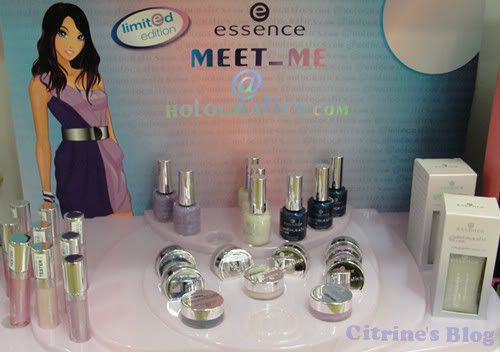 Essence Holografics Limited Edition Collection features three lip gloss (which all ended up looking the same), cream eyeshadow pots, nail polish and body oil. It seems that they also has bracelet available in Europe.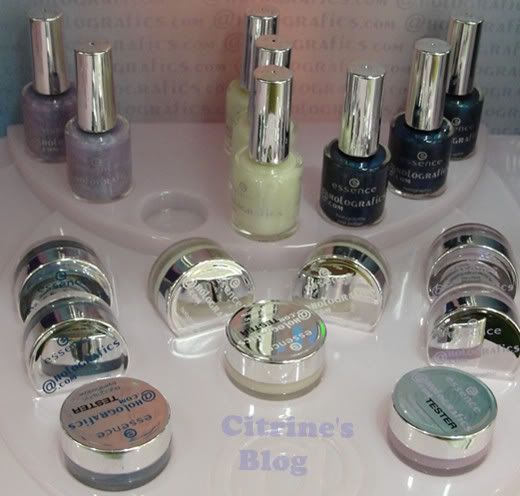 While the nail polishes look alright to me, I was (you will see why in a moment) fairly interested in the cream shadow pot (since they are so fun to play with), especially the one in teal, which looks so pretty in the container. And did I tell you how much I like mirror-like and/or shiny packaging? They look so good in pictures...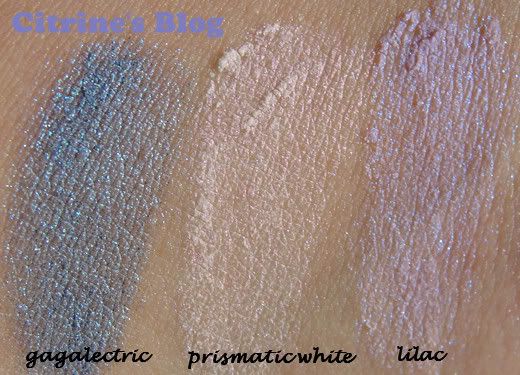 Essence Cream Eyeshadow in Gagalectric, Prismatic White and Lilac - The formula isn't particular pigmented, smooth or long lasting (slip right off with a gentle wipe). And the slightly greasy formula doesn't appear to be particularly sticky that I can't even use it as a shadow base.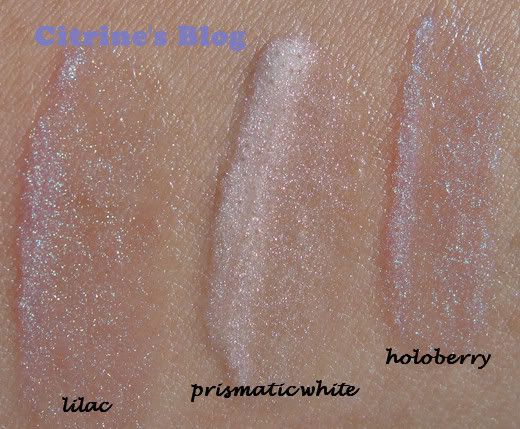 The three lip glosses seem to be an excellent choice, if you want your lips to look like a pair of iridescent slugs from the Animal Planet. Just keep in mind that you only need one to get the look, as they all look more or less the same a few inches away.