I am about to act like your obnoxious Chinese aunt who rolls eyes on any "trendy" outfit you pick (not gonna apologize since it's my own blog) but I just have to get it out in my system...
What the heck is with their bikini bottoms(or lack thereof)? Are they way too low or something? And why is the brunette guy staring at the blond guy's (who is by the way looking stoned)crotch? Well, on the bright side, they all shaved...
By the way, this was my reaction when I first saw the above picture...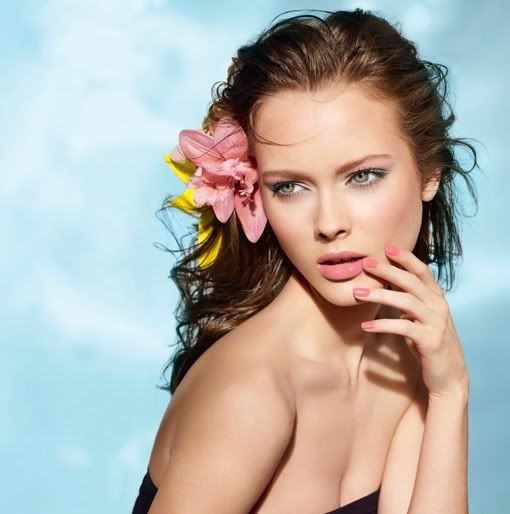 "Ouch, what
the hell
are they wearing (and not wearing)?"
End of venting and a quick note - For people who are in love with the nail color Jac is wearing (Chanel le vernis
Morning Rose
), it seems that
Zoya Cassi
and
OPI Chapel of Love
(Ha, it turns out that I actually own the dupe)are both reasonable lookalikes.