You might wonder why is the name of this OPI nail lacquer so lame, well...the label at the bottom was peeled off before I got a chance to remember (or even read) it...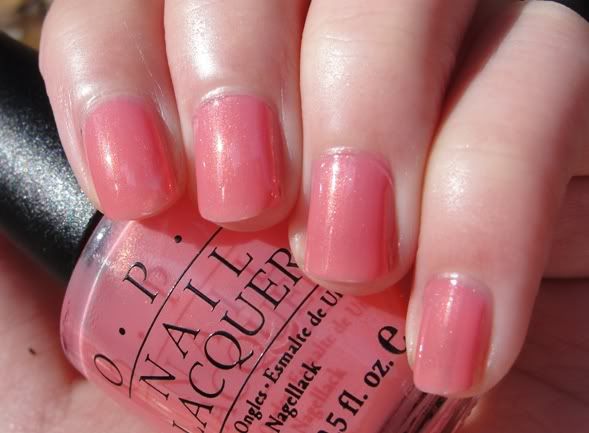 Shimmering coral jjelly(just deal with it) is a semi-sheer soft coral with matching golden shimmer- The color remind me of Nars orgasm blush, or a smoother, more opaque, more delicate version of the NARS orgasm nail polish.
The shimmers in the polish is so fine that they look invisible in some angles and the nail polish looks jelly.
I am guessing this is a relatively old OPI (as old as the Australia collection?) as it has the normal (not double brush jointed by the side) brush that's so much easier to work with...
So for those nail polish addicts out there, what is name of this polish?