After the Japanese hair style odango (meatball bun on the top of the head) made a successful landing in the western hemisphere and gradually took over the fashion world, it seems that there is another budding(more like thriving) trend going on in Japanese fashion circle: The Minnie Mouse Bow...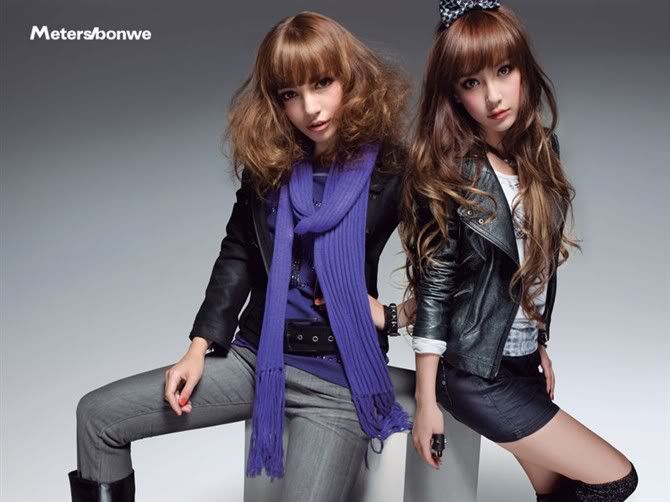 Angelababy (and another chick I don't recognize on the left, sorry girl!) for a clothing campaign. Angelababy is cute as usual but I think...she would be cuter when she takes it easy with the (hair, *cough cough* ) accessory.
Hasegawa Jun, one of the three spoke models for Shiseido ZA, for a spread about Coach bags. The leopard print goes well with her skin and hair color but is it just me or...
Her hair band is
kind of
big? (I know magazine always do daring looking but Japanese magazines, different from western magazines, are known for their "layered. complicated but wearable" styles...)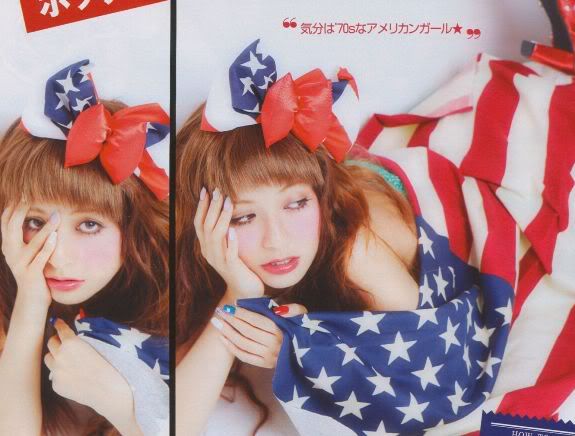 A July the 4th manicure and the model (who is clearly over 12 years old) is spotting a plush bow...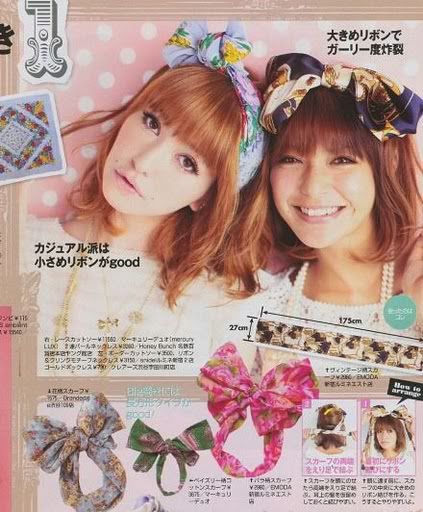 Fujii Lena
and friend (see, the
Rinka cut
is still hot this season! I wonder how long would it takes it get popular in US, or it already it? ) with supposedly wearable bows...
Street-style Minnie Mice...
Two styles in one head: odango (which I personally don't mind but am too lazy to wear it myself) and the bow. Frankly I think she kind of over killed it with the huge earrings...
See, a big, messy-looking bun looks pretty by itself already, no need for bow! Speaking of plain odango...
Korean classical violinist Kyung Wha Chung (my current girl crush) already rocked the style 20-30 years ago! And look at that violinist dude (dazed by her beauty, maybe?) at the back lol.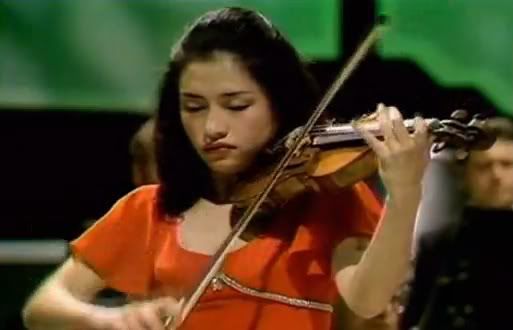 She was also rocking that bell shaped hair!
Look with more angles... Love her taste in dresses as well!
Anyway, Vanessa Hudgens's bun looks a bit bland as it's too sleek (I think most American version of odango are like this, which I personally don't like that much), I guess she could use a floral hair clip...
While I am not certain if I can take big bows on my hair...I don't mind huge flowers though...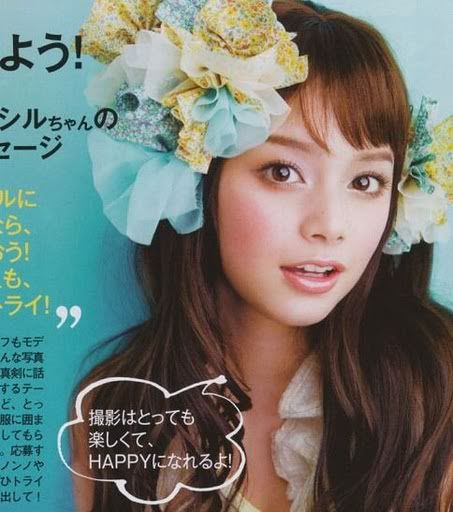 Kishimodo Cecil looks pretty cute with these hair clip...
Enough rambling, what about you guys? Would you ever go for the Minnie Mouse bow? (My answer: I think I am too old to take it...a smaller one on the side, like those Blair headbands is OK though...not that I am in a hurry to try it.)