Are you sick of all these summer limited editions post yet? Well...I am. (Normal reviews will resume in a day or two).
L'Oreal Passport to paradise is a collection featuring bronze and aqua (the sand and the sky!).
The sand part is rather boring as I am never a fan of subtle bronze/golden sheen. But the nail polish are quite interesting.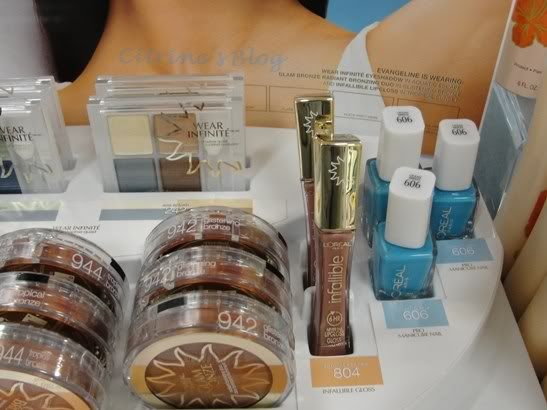 I have not tried any nail polish from L'Oreal (I have gotten too many that I never had a chance to wear)so unless it gets really cheap, I won't give them a go.