A soon-to-be (or already?) discontinued shade from Nicole by OPI, digged through Target clearance basket, it wasn't even all that cheap for 3.5 dollars but I do like the bottle and how the color looks (inside the bottle).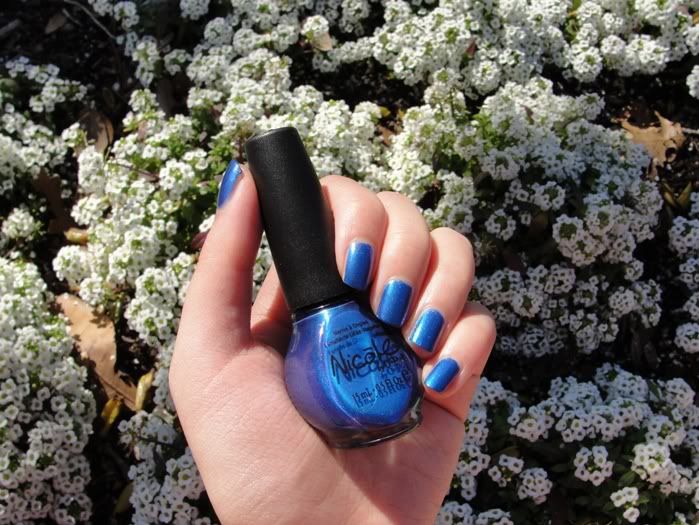 Nicole by OPI It's Up to You
is very gorgeous in the bottle: showing up as duo-chrome blurple that flashes teal (which makes it a trio-chrome?) but once it's on the nail, it became a flat (my camera doesn't capture duo-chrome well but this time it's because of the nail polish itself) but shimmering true blue.
Colors like blue and purple usually don't go wrong on me (green, brown and bronze do) so it's still looks quite nice, especially with a flowery background.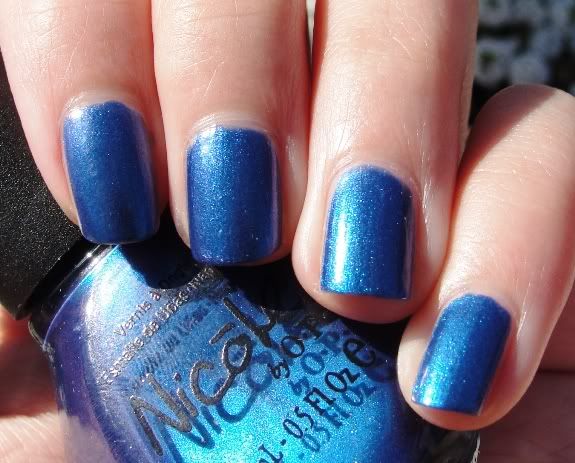 A close up since I did a relativly good job with the painting. You can see a touch of teal in this picture (and a good deal of purple in the bottle).