Another lipsticks on top of a gloss lip combo, this time I am featuring all Anna Sui products.
First, I use the Swirly Anna Sui lip gloss M 03, a traslucent fuchsia/cool pink with micro glitters, as a smooth base that hold the fine shimmer two lipsticks. Then I added a few layers (Japanese brand are usually sheer) of Rouge S in 371, which is a cool pink infused with gold. The pink joins as a base color while gold sheen simply added on to the metallic undertone.
To give more dimension, I added a layer of Rouge S in 570, a golden, plummy, brownish peach color. The warm color show un as gold in the cool pink background.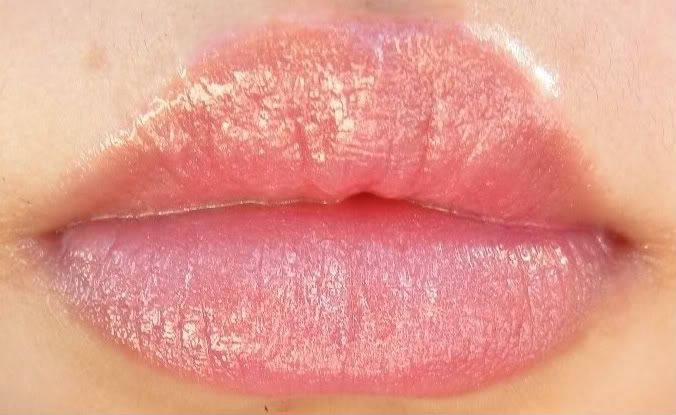 The end result is a plump and smooth cool pinks lips with golden sheen allover. I always wonder how people wear the Rouge S since they are a bit drying. It turns out that these shimmery lipsticks from Anna Sui are supposed to be used on top of a base. Anyway, I love how fine the shimmers are in Japanese brand that the effect is never frosty even when the shimmer is allover the place!