I just realized that I haven't post a Nail of The Day with a standard color for quite a while (I have been using green, blue, purple...) Anyway, here is a boring cherry from OPI.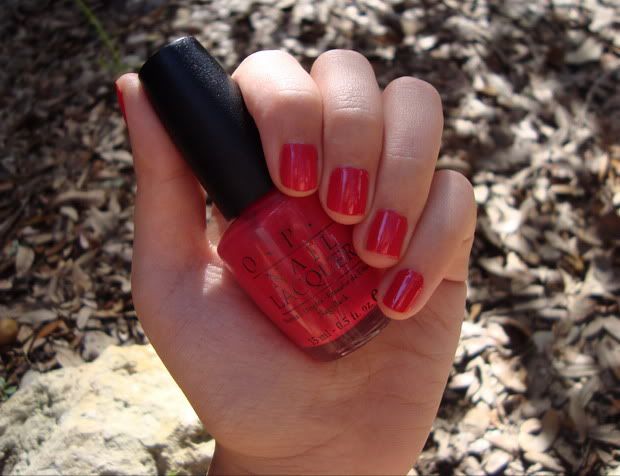 Wanted: Red or Alive
(I gotta admit OPI rocks at giving cool names) is a shimmer free (do you call it cream when the color is deep?) neutral red that looks a bit cherry on me. Older OPI like this has the single/typical brush that I love because I make less mistake painting. Anyway, the color isn't all that special.
The polish itself is nice, I need only one coat to get a nice coverage. Well...so is Wet n Wild.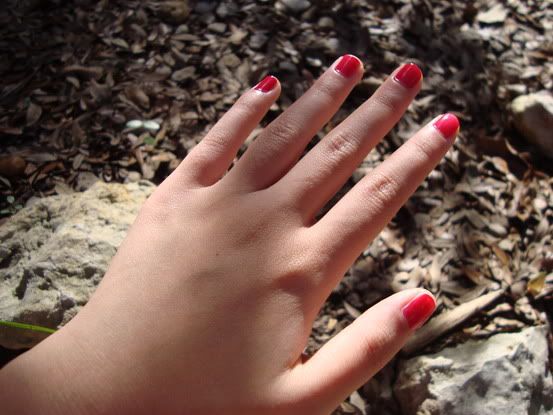 Overall, I think brands like OPI, China Glaze are only worth the money when they are limited edition with special colors.