As you can see, I changed my layout, the new one is still quite minimalist but there are a lot more spaces to house bigger pictures...Don't complain (but please tell me if there is some hidden fatal flaw in my plan)as you will get used to it before you know it. (All I need to do is to enlarge some of my old pictures which were cropped out by the tiny spaces.)
See, swatches look so much better when they are big!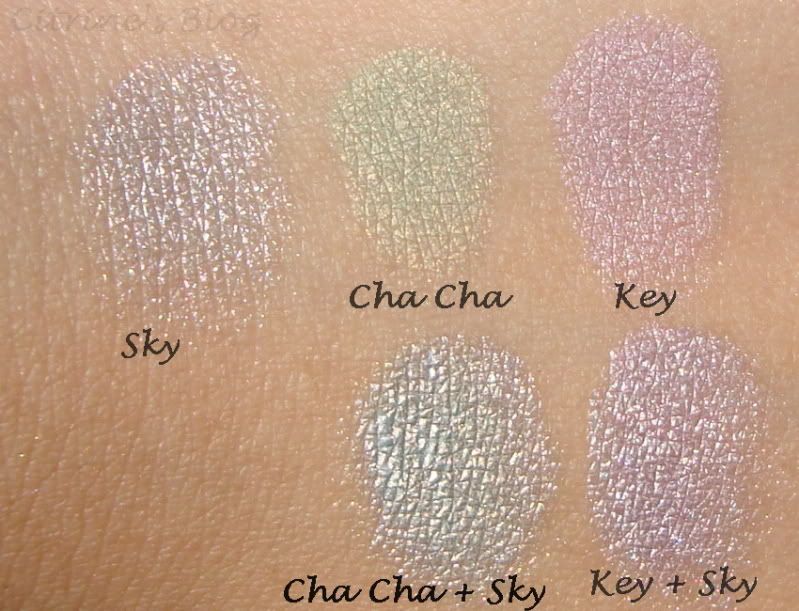 Stila Mousse Pot eyeshadow in Sky (Silvery blue) layered on top of other stila eyeshadow. Do you know that shadow in gold, silver, blue are excellent layering pieces?