Sometime, love is totally conditional: At it's normal retail price ($8 bucks) , L'Oreal HIP Jelly Balm is a total rip-off, not only the color pay off is a poor for something called "High Intensity Pigment", there are only 4.5grams of products (which means it won't last you very long if you have big mouth) , the air bubble inside the sticker label drive me nuts...
But I totally love this stuff when it's on clearance (Who doesn't like those Target clearance baskets?) at 2 bucks! (And yes, I still think it's a bit of a rip-off when it's buy one get one free...)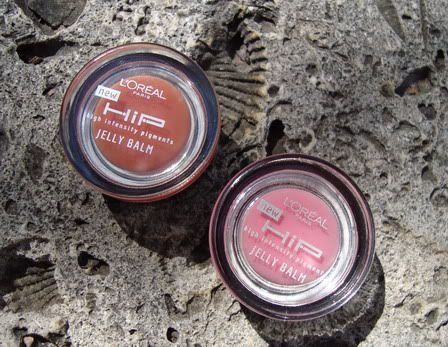 Anyway, I picked these two of these (Savory and Plush) up 2 months ago when I saw them in Target. These glosses are perfect for winter since they are moisturizing, have (the same) baked sweet scent and the color is very sheer and wearable (one thing I like drugstore glosses is that they are easy to wear on their own...sometime high end gloss can have a color impact that I don't necessarily want, like that purple mac lip gloss that literally makes me look dead with one swipe...)
L'Oreal HIP jelly balm has a surface that looks like jelly bean when it's untouched, after you dip you finer or brush in the pot, the jelly just melt right away and become sort of a very glossy-balmy texture. It's glossy but not over the top, so if you have big mouth like me, it would still look natural and flattering.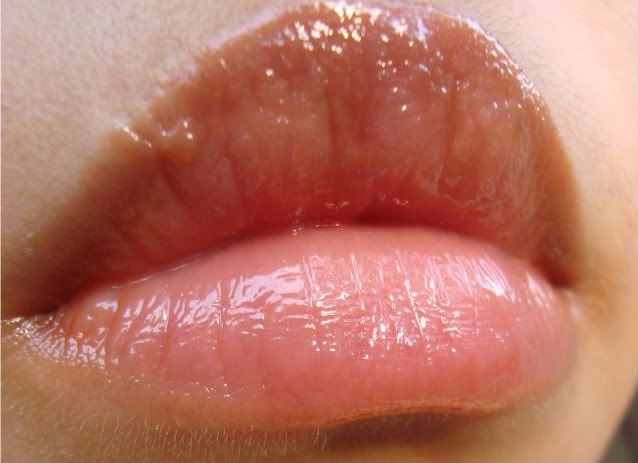 Savory (Sheer orange) is one of the color that seems to be getting sacked. But they are all pretty sheer anyway so I guess the coral and orange would look pretty much identical (so are the pink one and mauve one)...While they are sheer, I can still see the warm tone though.