My first Rimmel nail polish...probably my last.
Rimmel 60 Second nail color in 660 Climax.
Climax is a mauve-lilac , the color is quite pretty but I don't really like the formula : it's a bit too thick and it dries so fast that if I try to use a sheer layer at a time, it will become a bit messy.
The application was full of brush strokes and some bubble. At least it's presentable after a clear top coat.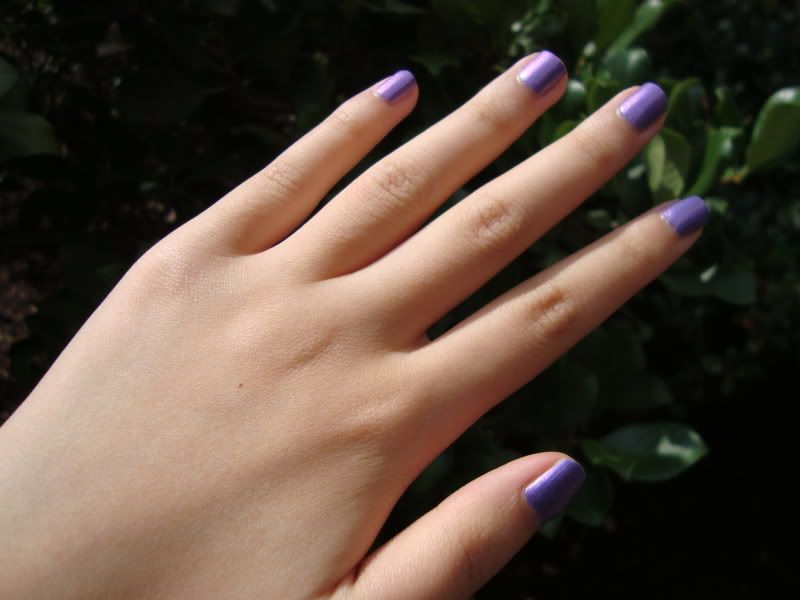 Purple doesn't look that good now I am a lot tanner (than my "winter/spring shade") I will save it for fall and see how it turns out.