Fuschia is such a pretty color for the warmer seasons. Since I just like to cheap out, the choice of nail polish is certainly from wet n wild!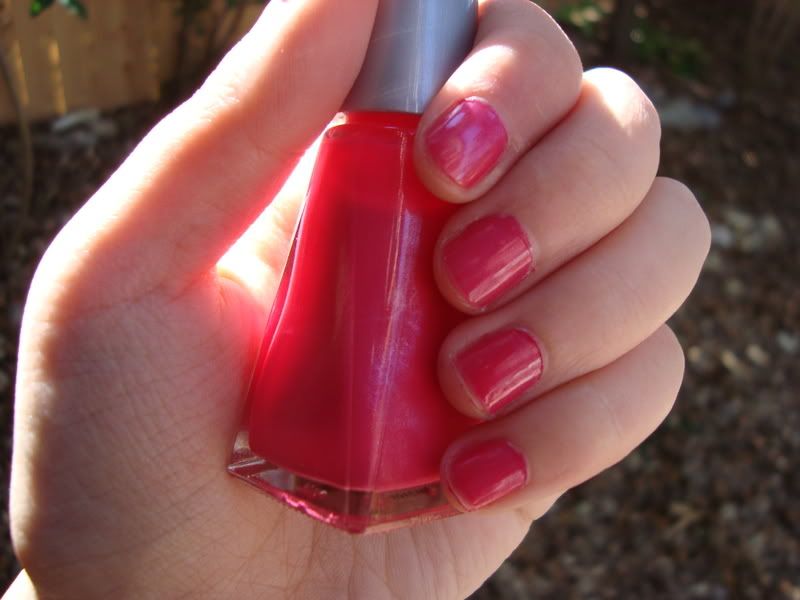 Wet n Wild Crystalic nail Color provide a nice vingl finish and some really pretty basic color like cream, scarlet and bronze. You don't have to swipe more than 2 layers to get the desired pigmentation and the liquid is fluid enough to be easy to work with. (Another good thing is that it doesn't have that paint smell Salon nail polish usually have) My only complain, again, was the fact that the label is a sticker so the words can be easily scratched off then peeled off.
Femme Fatale is a bright fuchsia with very tiny silver shimmer. I think the effect is to brighten the look a bit without changing the overall matte finish.
No Wonder fucshia is also called Hot Pink, the color is hot!