You know I am talking about Wet n Wild Mega Eye Shadow Trio...
Well, as you can see, the package isn't all that pretty, although being 3 dollars a piece ( while other times I could get it buy one get one free.) I was afraid that it will became an eyesore, too ugly on my face and lying around...(I rarely bother to wear those Anna Sui shadow but at least they are pretty enough just lying there.)
But after seeing all the raving down at makeup alley and the ridiculously high score, I couldn't resist and grabbed the trio in Belgian Chocolate, since the other shades didn't appeal to me all that much.
The moment I tried it on...Boy I was amazed.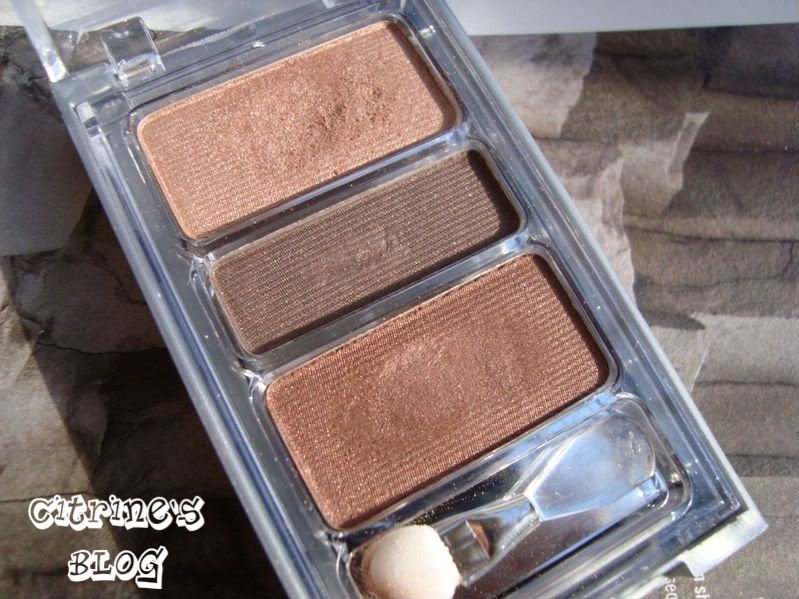 The closeup of the three yummy shades of brown. From the picture, you can tell that the texture of the shadow is really soft. (It is!) And while it's super pigmented, soft and silky like the Stila shadows, there seems to be less dusty problem that Stila is infamous of, and it's not frosty at all!
I am not even going to write a long review for this, since it's simple a poor man's Stila! Well, it isn't a 100% dupe because the darker shades isn't finely milled enough to be used as a smudge-free precision liner, but it's nevertheless a load better than all the other drustore lines combined. And remember that I mentioned that the overall quality of Anna Sui cosmetic is somewhat similar to Bourjois and Wet n Wild? I need to take that back now, since the Anna Sui Eye Color Accents look and feel like chalk dust compare to this...And that is 17$ for a single, and this is 3 dollars for a trio...
Hearing enough raving and want some solid prove? Here is a little swatch on my bare eye.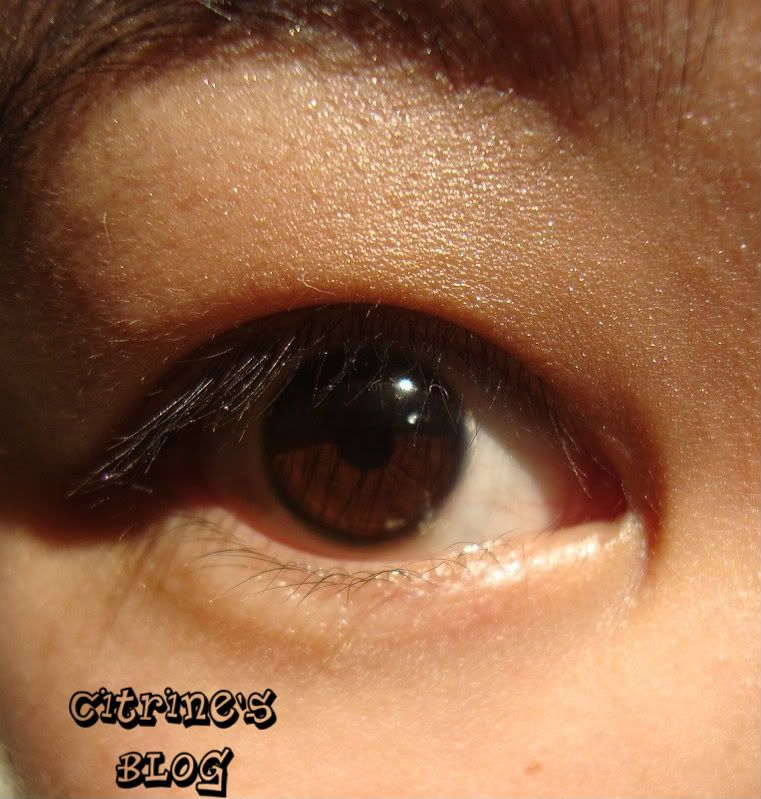 The lightest shade of the belgian Chocolate dusted allover my lids. The silky texture makes it look like I am applying it wet.
Just last week, I couldn't help myself and grabbed another one in Egyptian Sand with three shades of various golden shimmer. Hey! Didn't they say that gold is the hip color of fall 2008?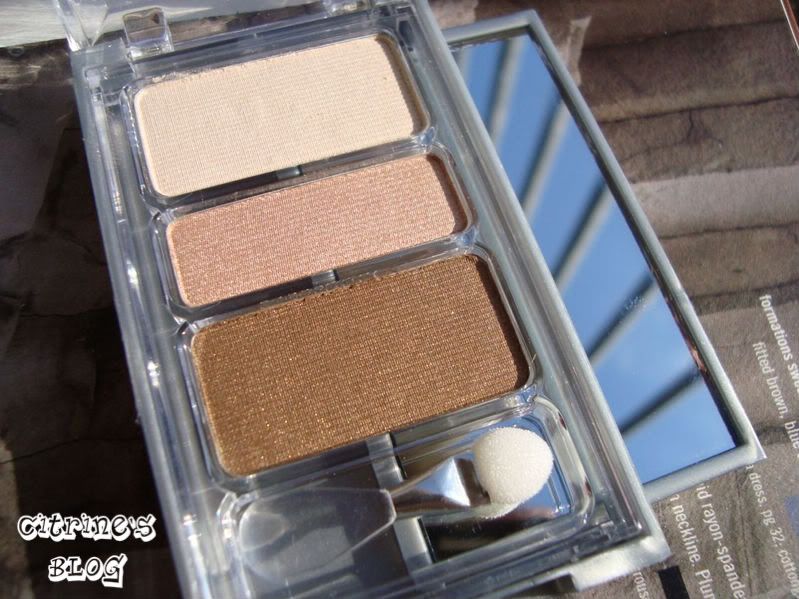 Despite the not-so-pretty package, I still think the design with a slide-out mirror is simply brilliant, you will never need another mirror for touch up!
Maybe you are not interested in this because of the boring shades and/or you've got enough brown shadow already, but please take a look at their limited edition shades
This one is called Diamond and the black actually shows up as black, not some muddy gray!
Jewel, a combination of deep plum, hot pink and soft pink...It really have a jewel like finish and rich feel!
If the few shades I've shown are not enough, take a look at
this post
with their limited edition shades that came out in the spring. (I was so bombed that I didn't even see this in my area.) If Wet n Wild keep this in their normal line, MAC and Stila are probably going to run out of business...Seriously, 3 dollars for gems like this, can you ask for more?
Note: Stay tuned, I was lucky enough that I got a hang of two the newest limited edition
i-sparkle eye shadow Quad
as well as a nail color and lip gloss (yet again). Review with swatch will be here this week.