Actually nope...I just feel like saying that how easy it is (really) to make my day...all I need is just a sweet scent!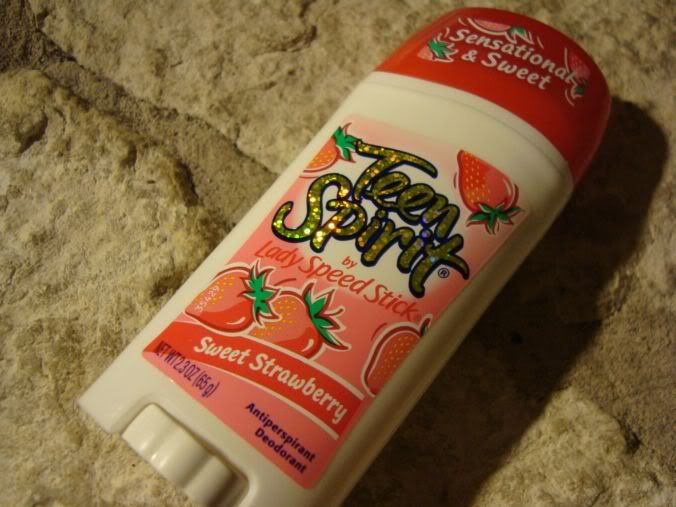 Teen Spirit deodorant in Sweet Strawberry...I am no longer a teen (I am glad because my near sighted prescription stopped dropping whole points each and every year...but my vision is still getting worse.) but this just smells so good! Well I've only used Dove before...which has a powdery scent(no matter which scent you pick...) I am probably sticking to this from now on since it's less than 2 bucks!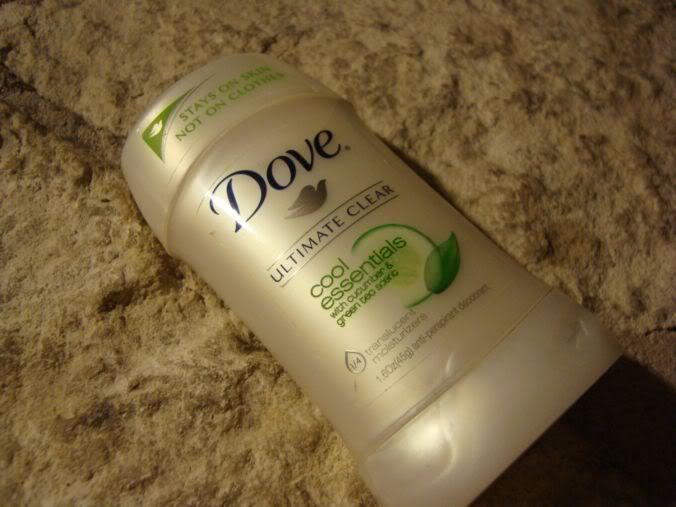 What the Dove looks like, the new package they have is just slimmer...Why am I keeping deodorant bottles anyway? I don't know...