Most of the time, I like my makeup to be as natural as possible so out of all types of blusher, I prefer the stain a lot better than cream or powder blush just because they feel the lightest on my skin and last the longest.
I've been play with these cheek stain minis for quite a while now (It takes forever to talk about my stash.) and they never fail to leave a smile whenever they managed to get on my face, well, mostly because they just smell delicious!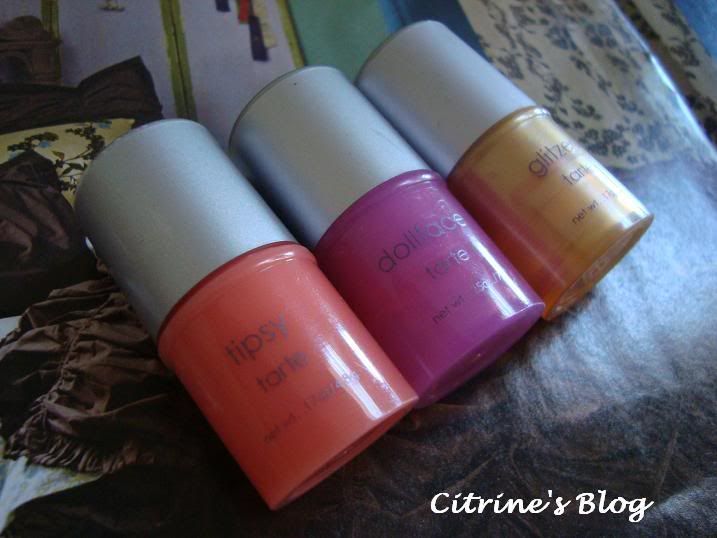 From left to right: Tipsy (pinkish coral with silver shimmer), Dollface (baby pink with shimmer) and Glitzed (straight golden glitters, ouch!)
I don't think I am having any luck with the color though since Tipsy and Dollface never really showed up on my face, I remembered asking my friend if I was wearing too much blush after having swirled 5 complete circles of tipsy, and all she said was "Huh? You are wearing makeup?"
Dollface wasn't so much better...Glitzed, showed up crazy well but for obvious reason, who is going to like those glitter anyway.
Despite the practically useless nature of my current collection, I am probably/positively buying a red or berry one next time I got a chance to go to Sephora, since I do really like the texture and scents of these.