A while ago, I mentioned here that my mascara craze was back...It was gone after realizing that I am still too lazy to spend 2 minutes to brush and comb, not to mention the removal was a pain in the butt.9just can't say no when there is a sale, bad habit I know...) But I will still share my though on my acquisition after my first mascara post.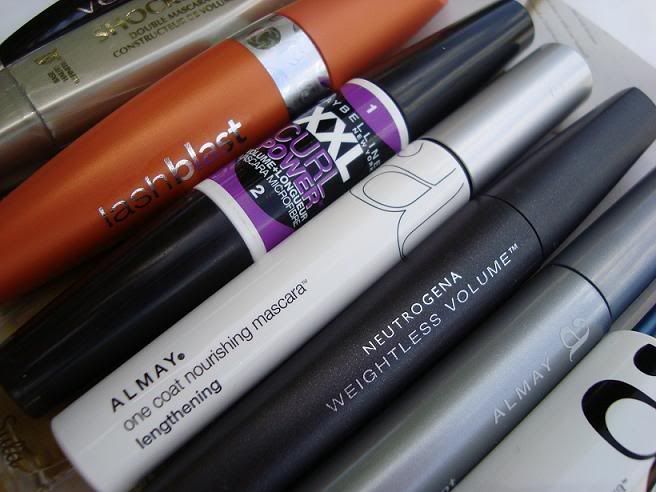 From left to right, or top to bottom.
1. L'Oreal Volume Shocking Mascara In Dark Brown
. I should call it clump shocking. The fat packaging was really get on my nerve by I though I could always use the primer with other mascara I like. So around 3 dollars on sale, I grabbed it and get a regret right away.
Primer end, not smooth enough to cover up and lengthen, chips like crazy...
The mascara itself, I just lost all my hope after I saw the applicator. Clump city...
2. The legendary lash blast from Cover Girl
: I got a little bit carried away after seeing this everywhere. Normally I like long and slender design on a mascara, black tube is always the prettiest for me. This humongous orange thing sure stood out from the drugstore mass and my mascara stash...I wouldn't want to carry this with me in my bag though.
Hollywood monster lookalike bristle...I think it's Dr. Octopus...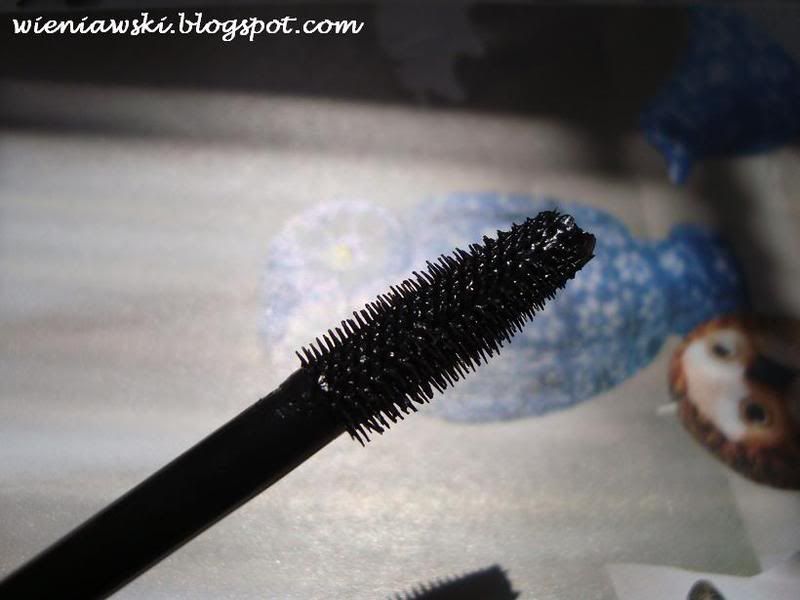 Since the bristles are not very long, I expected them to clump after I dip it in...but it didn't.
And here is a swatch for those of you who are still making a decision.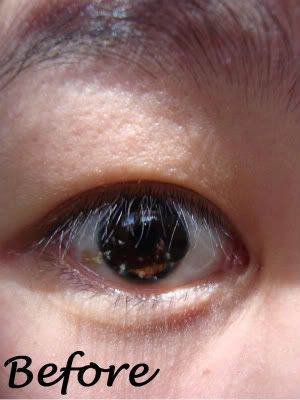 My sleepy eyes with nothing but some sunscreen. (I don't look like that most of the time, just stared into the open air to create some contract to the "After".) My lashes just poke straight down...
The result after the curler and mascara was alright, it does give a tad bit volume after the third layer (exactly when it starts to clump and need some combing) I got the one in very black by the way.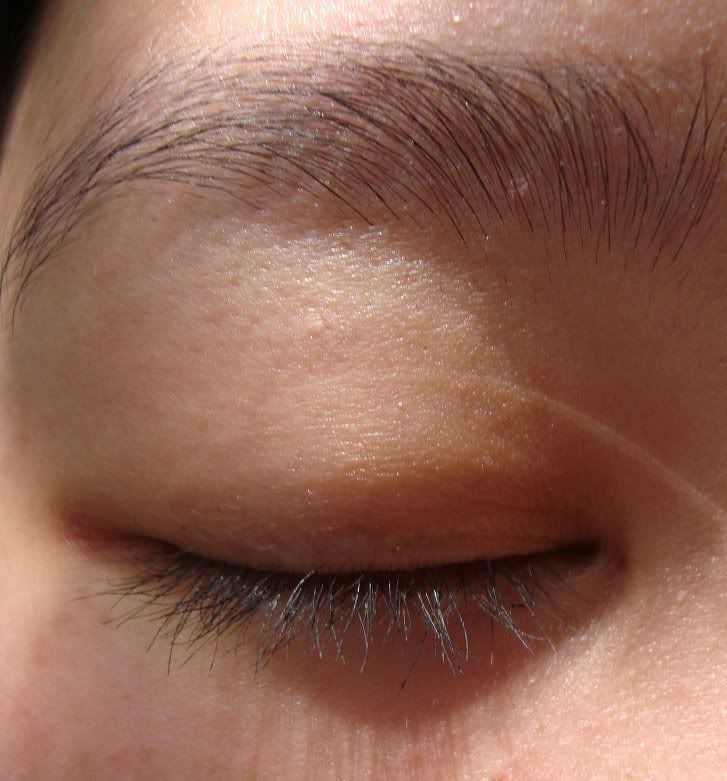 Closed eye so you can really see the chipping.
Overall, it's a decent one for the price, nothing really that special I have to say.
3.
Maybeline XXL Curl Power .
It
lengthen very well, chips again...Argh
4.
Almay One Coat Nourishing Mascara
(Lengthening) in brown/black
(I usually go for dark brown instead of black because They look more natural on me) : My favorite at the moment and second tube! (they changed their packaging but it's still the same thing from my lash mascara flash back post) , it's inky by not clumpy. Give length and clean definition, very natural looking.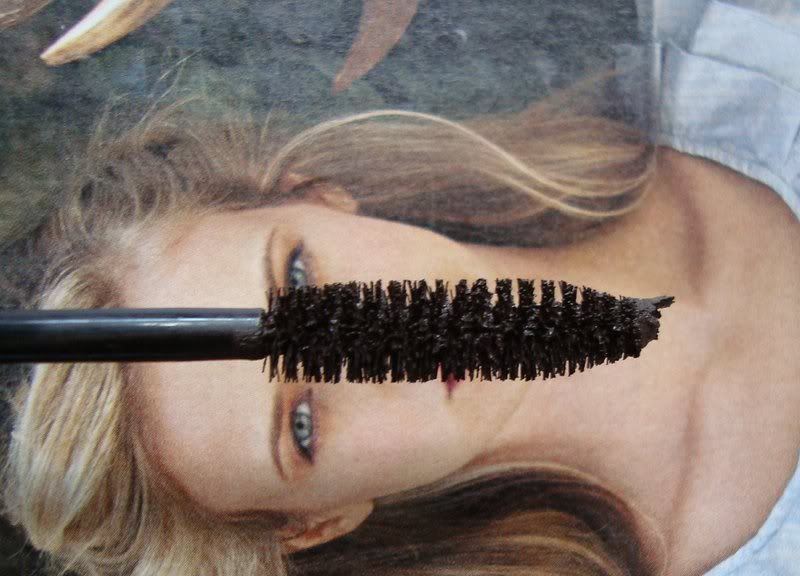 I realized that most of the time, the test tube brush lookalike applicator give me the best result.
5. Neutrogena Weightless Volume
I still haven't tossed the old one I have from 2006. It's also a very good choice for a natural look, a little bit creamier and have a bigger tendency to chip compared to the Almay. the wax free formula makes it smell funny though.
6. Almay Intense Eye Color Mascara
:It's in that intense iColor line, which is supposed to accentuate the natural color of your iris and make it pop. This one in black was for hazel eyes...(I didn't want a purple mascara...)and they have that plastic all-over applicator like the L'Oreal.
Why I bothered if I've already found my favorite? Well, I got a coupon that slashes three dollars off, and there was a promotion that CVS would give a five-dollar voucher after purchasing any product from the intense IColor line. I technically got paid a dollar to try this tube out. (It was seven dollars in the drugstore.) I am glad I didn't pay anything for this, it's just like the L'Oreal
clump
shocking mascara...
7.
Almay One Coat Nourishing
Volumizing Mascara (water proof)
Since I was quite happy with the other one, I decided to grab it as well from Target as I have a few manufacturer's coupon lying around in my wallet so got this and a eyeliner for less than four dollars.
For your information,
I don't usually go for waterproof mascara, since If I know I will be in contact with water, I just ditch any makeup. And if a mascara smudges, most of the time it's because of the formula itself, being waterproof was not going to help if it smudged by the tiniest amount of oil.
Back to the mascara review: This thicken pretty well, better than the cover girl in my opinion and the inky consistency minimized the chance of clumping. The bristle look more like a spiral stair case (didn't remember to take a picture, oops.) I guess I will be sticking to Almay.
P.S. For people who like to use mascara with prettier packaging. I will share my though on the slightly more expensive Lancome Fatale and Stila Major Lash mascara in a while.