When it comes to sun, I am a little bit paranoid because I have to, consider the blazing sun in Texas and the ultra long day time, not to mention I happened to be outdoor wearing shorts quite often...(I tan, get sun-burn easily and I already have some freckles because of the sun exposure, gotta put a stop sign on those.)
So here are some goodies that I use to protect my skin...Items are presented in order of my preference.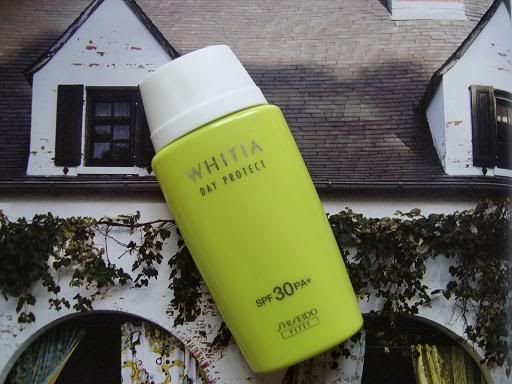 Whitia
(An Asian line by Shiseido that's not even available in Japan, think about the brand Za as a reference)
Day protect UV milk SPF30 PA+


My mom got this for me in China and this is pretty much what I use every morning, it does its job blocking the sun well and that's what I am looking for. For your reference, I have normal skin. Actually if I don't do anything to it, it's normal, when I start mingling with products...it becomes reactive/sensitive... I don't need an moisturizer unless it's very dry in the winter.
My only minor complaint?
Since it's indeed in a
whitening
line (See the name?) while the active ingredient does not strip things away from my skin but it does have a
color correcting
effect of making my skin whiter and pinker. I am already a bit pale and my face turns pink all the time due to allergic reaction and sun, so the whitening part is a little bit annoying.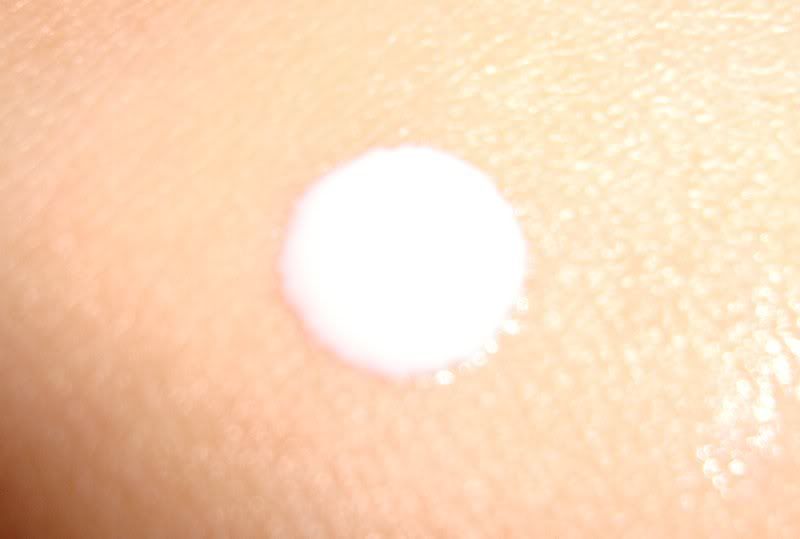 The sunscreen pretty much goes on as a liquid and I usually just dot it all over my face and blend in...It's fun!
Shiseido Sun Protection Eye Cream SPF32 PA+++
Yeah, some of you probably think that I am wasting my money on this, after all, a sunscreen just for your eyes!?
I
need
an eye cream with SPF. As mentioned I have don't really need any moisturizer for my face, my eye area tend to be a little bit drier and a straight sunscreen like Whitia tend to dry out the skin under my eyes plus I don't think sunglasses are able to cover everything.
The texture of this is very thin (not watery) so it's not difficult to spread it around my eyes without tugging the eyelid. And the PA+++ makes sure that I am getting the UVA block. And the scent is very pleasant.
Neutrogena Ultra Sheer Dry Touch Sun Block SPF 45
It works really well(only on my body, but if I put it on my face, it will manage to get in my eyes and burn the heck out of them) , there was one day that I was volunteering for our school's open-house. I put put this all over my arm and forgot about my feet (I was wearing flats) and by the end of the day there is no tan-line on my arm, but that areas on my feet...
Aveeno Sun Block lotion for Face SPF 70
A liar. This little monster claimed to be oil free but why do I need 2 sheets of blotting paper after using this on my face.And it feels very think and break me out after 3 hours! I used a tad bit salicylic acid treatment to dry it out, then my skin started to peel...O_o
Garnier Nutritioniste Daily Moisture Lotion SPF28

Too thick, my face just couldn't take it, passed it down to my arms. I still tan wearing this.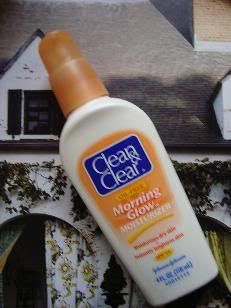 Clean & Clear Morning Glow Oil Free Moisturizer SPF15
I used to have a bottle of this when I was in 11th grade and I really like the citrus scent it has.(I am indoor all the time, so I didn't bother to use it that often). It's not oily but still a bit stick for my liking. The glowing comes from the mineral mica ( I later found out that this is the main ingredient in PJ's exfoliater... no wonder this thing scratches...) .
Does it block the sun well? Not really.
Here comes the bottom of the list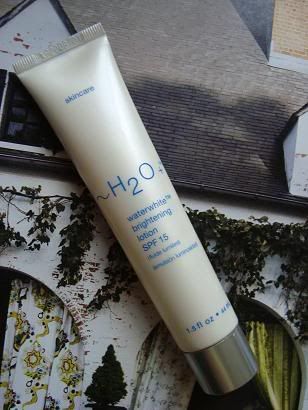 H2O plus Waterwhite Brightening fluid SPF15
Why do I keep buying whitening stuff if I have pale skin? Mind you, I didn't pick up the Whitia myself, and I realized that, for some reasons, the cleanser in whitening line happens to cleanse really well for me, like the cleanser in Shiseido White Lucent. And this came in a 3-piece set, and I actually like that foaming cleanser a lot. The mask...it stings.
This hurts as well. (Is it supposed to be the whitening action? If it is, I am staying away from any of them from now! ) So I used it on my hands and feet since the small tube is quite convenient)