I really hate glitter...but I like Dior...and I love green...
Screw it, I am getting this! What can I say...I am a loser for lip gloss...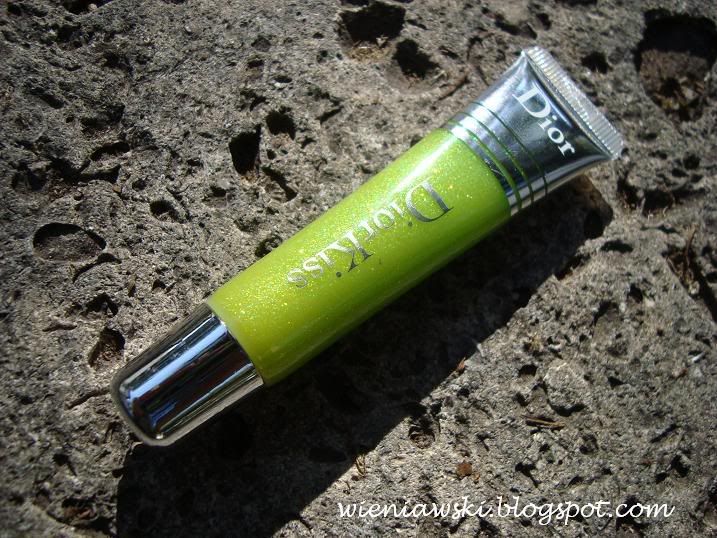 I mean finally I got my DiorKiss 308 Granny Smith to accompany the red Caramel Apple.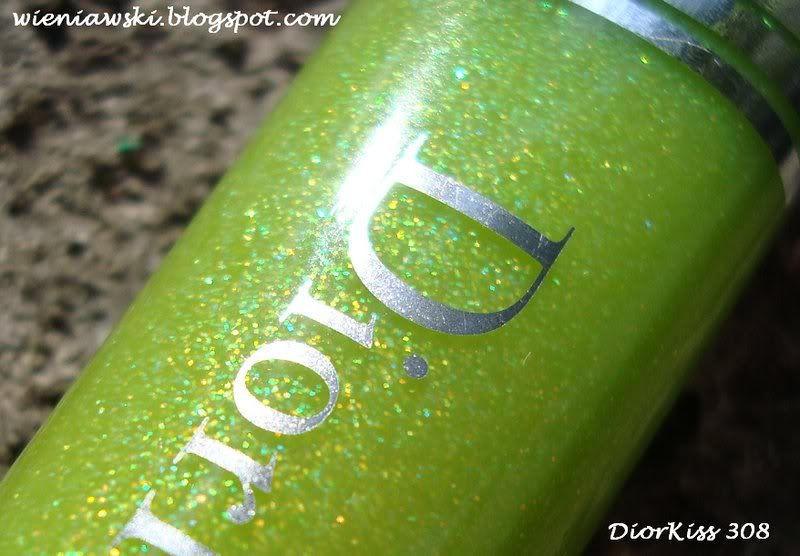 Crazy chunky golden glitters...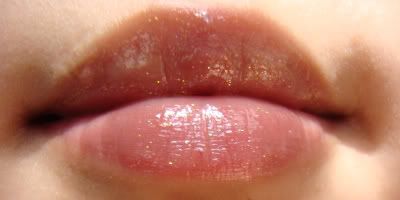 Crazy chunky glitter allover it...I hate glitters but since I love the lime green and the texture of DiorKiss (a tad bit thiner than Juicy tubes) , I will tolerate it...
And a quick flash back, here is the picture of the DiorKiss lip gloss in Caramel Apple. When it comes to lip product, my preference are
1. clear/green (just my favorite color)
2.other wacky colored gloss that show up as cleared one
3.red/wine
4.nude
5.pink (Just doesn't really look good on me)
It's very bright, yet not really true red when I put it on my lips...It turned sort of in-your-face bright pink instead, but again, the fine shimmer is very pretty and the finish is not as jello-like as Juicy Tube...Warning, I think this gloss is very hard to pull-off...(It showed up nice in the picture but I didn't)
And still on the topic of lip gloss, here a picture showing what I do if I am bored...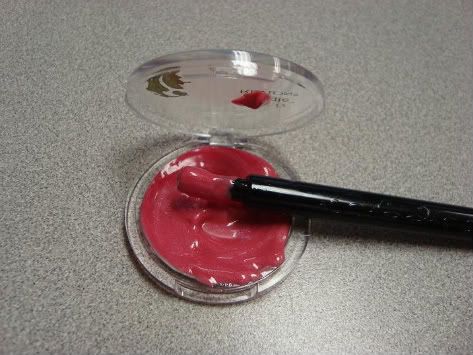 Mix and mingle with the Revlon Mix and Mingle lip gloss palette...seriously I don't destroy my gloss just for fun, but that product is garbage, not only the color shows up is magenta when the name is called chatty cherry, the scent & taste are both disgusting and why do they keep it in a jar if the thing is essentially a liquid!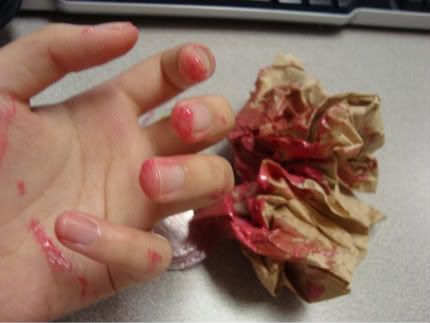 Caught red (pink) handed...