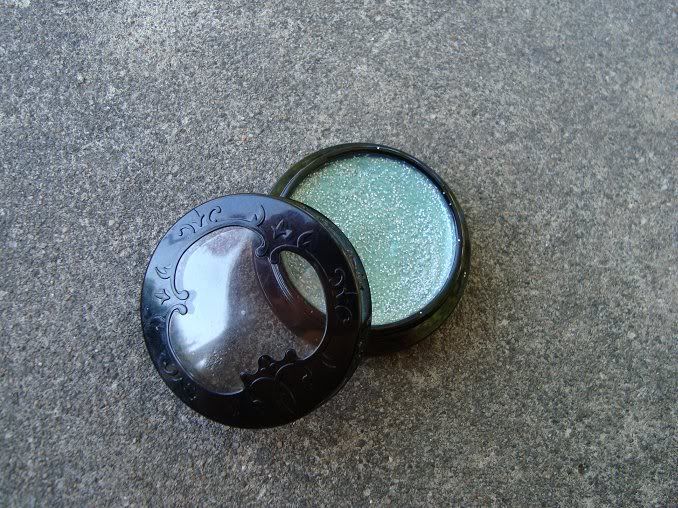 Anna Sui Eye Gloss in 002...I bought it just because I don't have an eye gloss...This is literally an in-a-jar booger.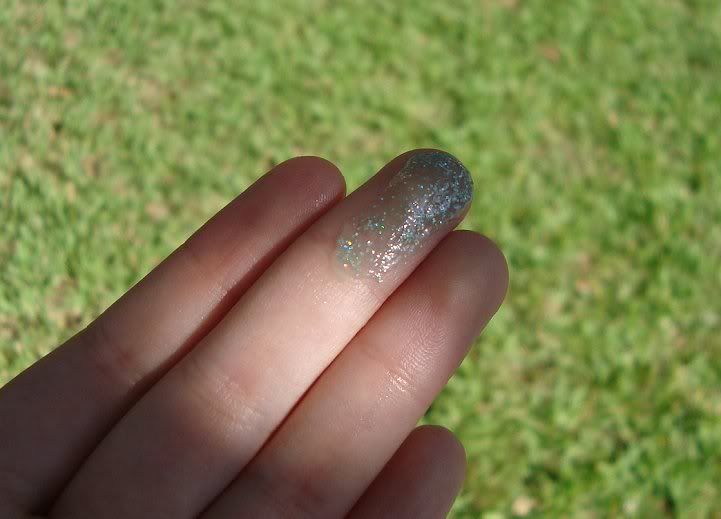 See what I mean?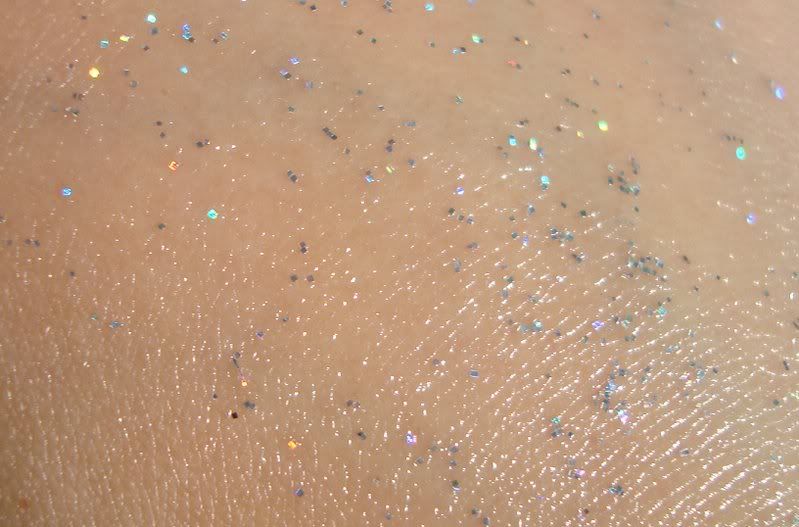 Oh, yeah..don't forget the chunky glitters as well. I am sure you all loved it. (When you were in elementary school.) Since this little jar had been sitting there forever so I dug all of the booger out with a piece of tissue, murdered my
Neutrogena Mineral Sheer Blush
and pressed the powder into the Anna Sui jar.
One piece of information: Built-in applicator grosses me out. I just can't stand the fact that there will always be some pieces of my dead skin cells lying around and I can never get rid of it. Well, the built-in brush provided lousy application as well, the color only is only distributed from the center so the color goes on as streaks...totally ruined the glowing pink.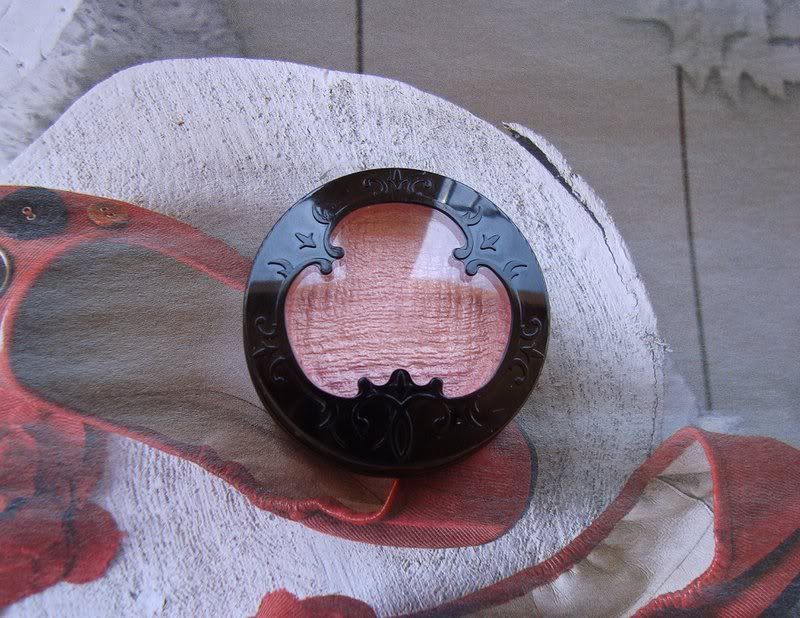 See how pretty it is now? And pigment pressing is so easy!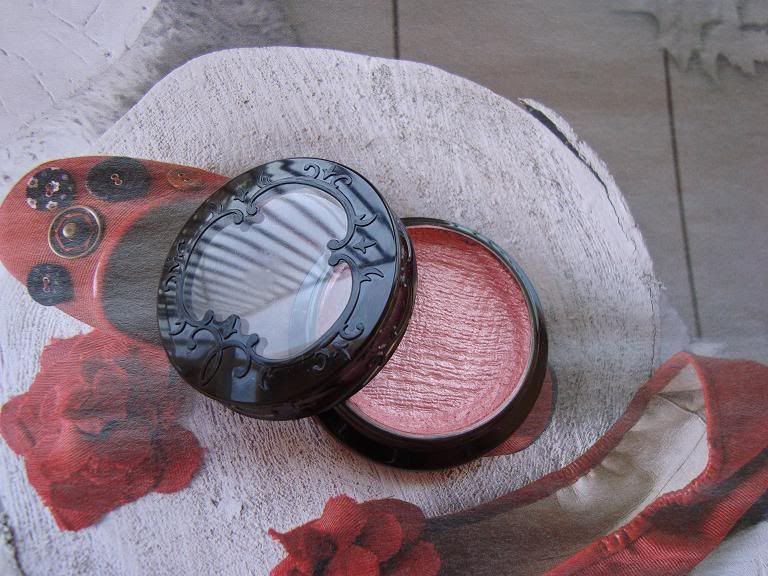 A lot of the blush was lost during the procedure (amputation of the blush) , on the cutting board. I wanted to scoop them in, but there are some traced of cantaloupe on it...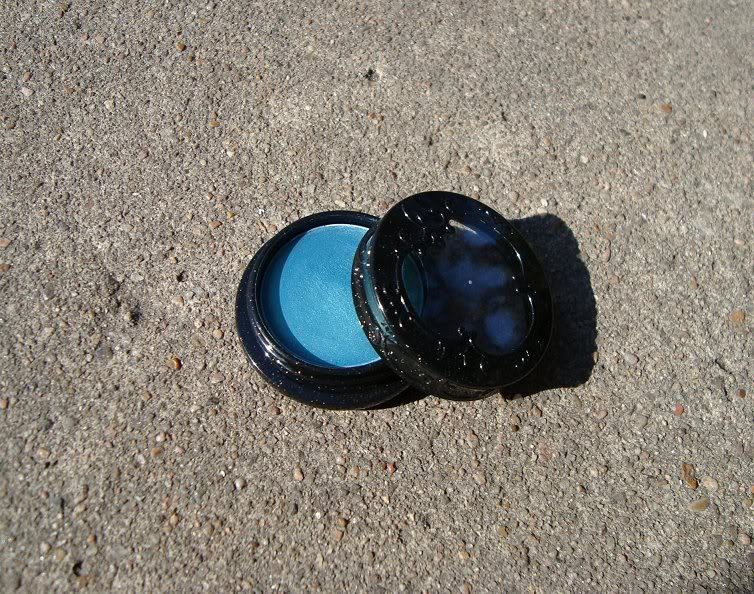 Back to the review, here is one of the little jars that I actually like a lot. The Metallic Eye Color in 200. It's a vibrant peacock, a beautiful and rich shade that if green is 0 and blue is 1, this color is right at 0.5. In some lightning it's teal while some other times, it's turquoise.
It goes on quite thin and smooth as well. (The color won't be as striking as it is in the jar, but nevertheless pretty.) Oh, at first, I wanted to see it this would work as an eyeliner, but since the texture is more like a waxy balm, I think finger is the best applicator for this.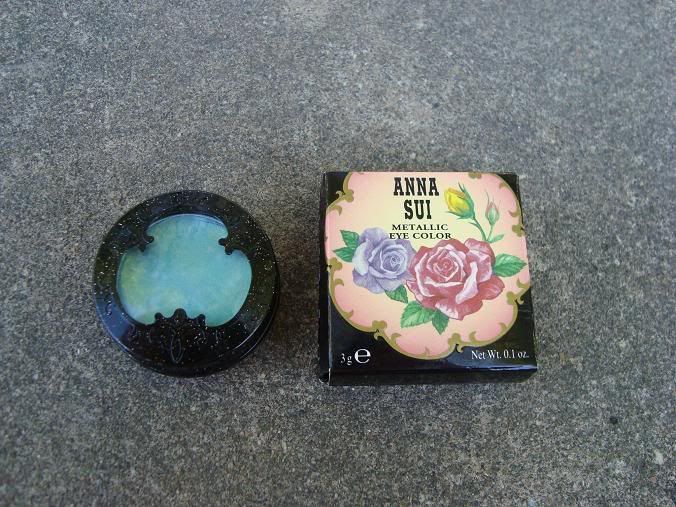 That golden glitter in the black jar is quite cute. The box is a little bit different than the typical one.