Sighting from mostly Rite Aid - Covergirl True Blend
Primer for oily, dry and combo skin. Powder blush and bronzer.
Hey I like this display (don't care for the products though) - Perfect Point Plush eyeliner and TruNaked Shadow Palettes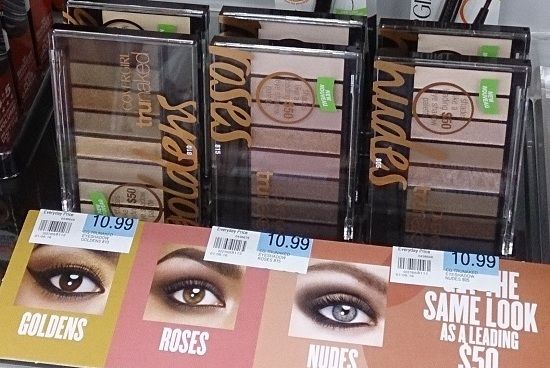 While I am not going back to American eyeshadow (with the exception of L'Oreal Infallible and Maybelline Color Tattoo..Oh all those budge-proof crayons as well) the shades from these are actually quite nice. They are not too gold (yellow), mauvy or nude...I just wonder how the formula is like.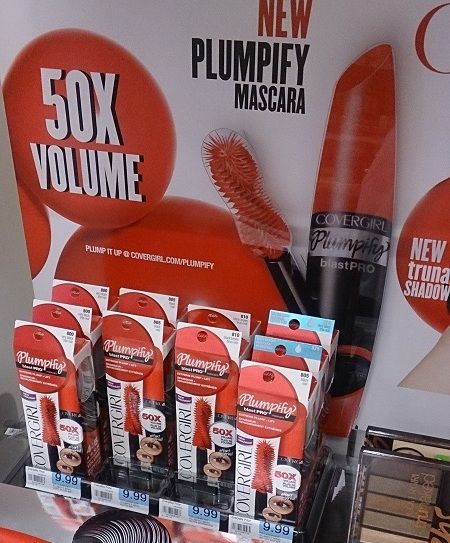 Plumpify mascara with a new gimmicky wand. Again, I am a little curious about this one.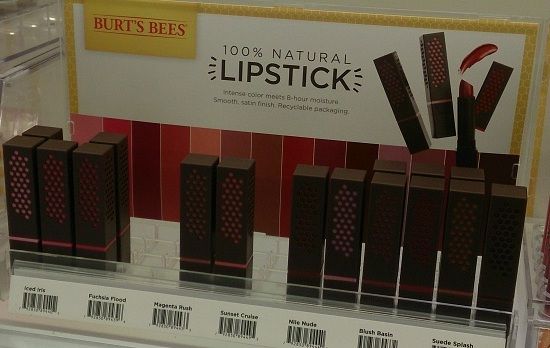 From CVS, Burt's Bee's 100% natural lipsticks. I might get Sunset Cruise if the reviews are favorable enough (you can never have enough coral)...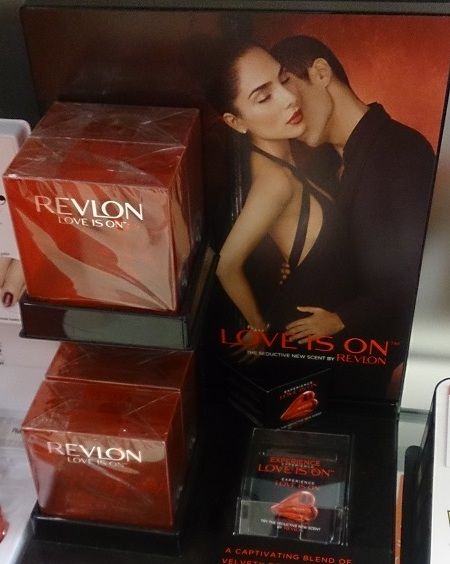 Revlon (Love is On!) is selling the cheap sex appeal again. It's wonderful (in a way) to see how the image of a brand just plummet like this, not even a year since Gucci Westman's departure...