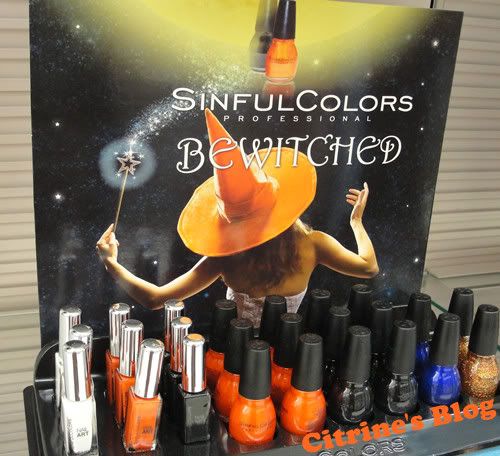 Collective spy cam pics from Walgreens - First there is the Halloween display by Sinful Colors called Bewitched.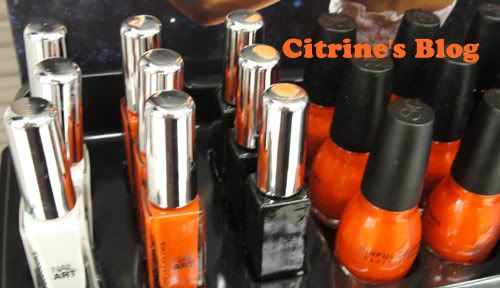 With many familiar-looking shades from the permanent line.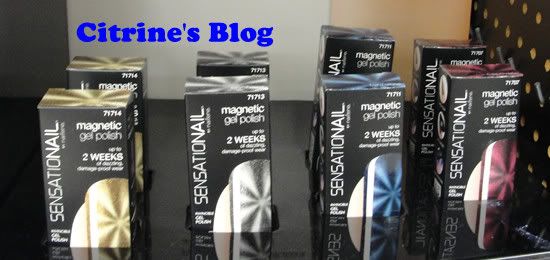 Sensationail (previously spotted at some CVS) now has its own take on Magnetic Gel Polish
Gel polish for French manicure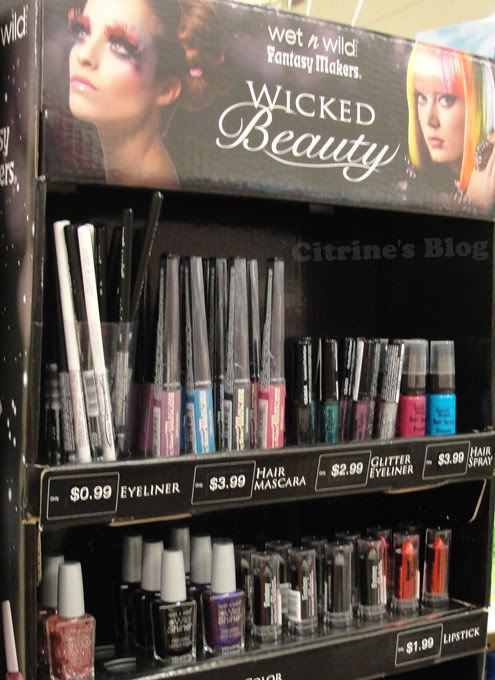 Wet n Wild's Fantasy maker makeup display (which is different from what's at CVS)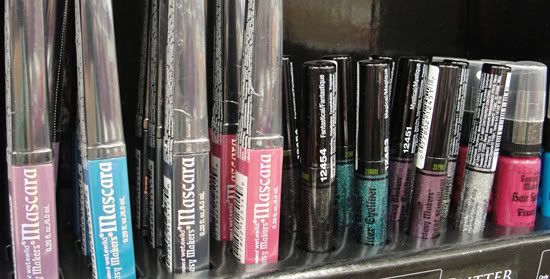 Not a fan of the hair mascara but I like the black and teal glittery liquid liners!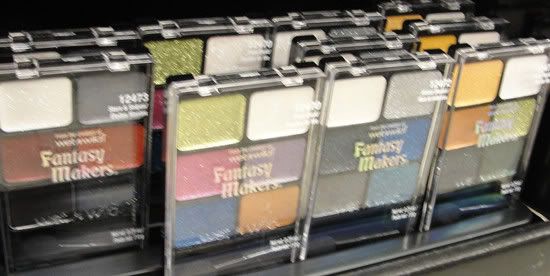 Glitter eyeshadow palettes, there are also some falsies and nail strips but my picture was out of focus :(