Not the makeup toys...I mean the actual (so useless and so cute) kind of toys...
I borrowed this resin cat doll from friend to take picture (and put it in a dangerous place) before being told that this thing costs 100 bucks...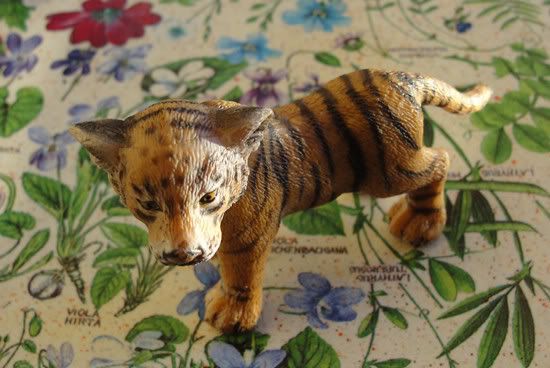 Cheaper and more cheerful - Tinger figurine from Zoo Atlanta.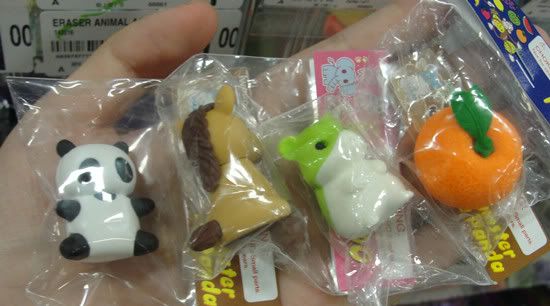 Iwako Eraser from Micheal's, only a dollar a piece (more variety is available at
Jetpens
, just FYI). I almost wanted to start buying (might cave in any time though) but I might ended up annoy the heck out of the cashier there...Because I will buy them one at a time, with the 40% off coupon...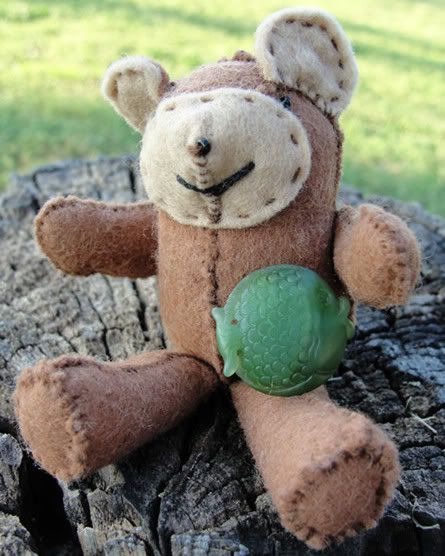 Hand made teddy bear (modeled with my favorite jade pendant). I almost bought it at a doll show (but I didn't...Instead my friend got it and I just borrowed from her. It's better that way since it will ended up under my bed if I got it...). There is something cute about its crudeness...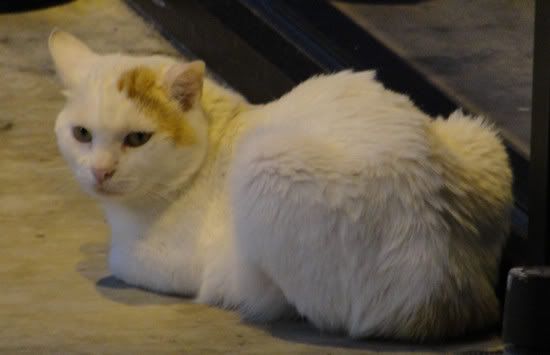 While I was on my way back from Michael's...A cat kept outside (???) of a (closed) dry-clean store and it was raining and cold on that day.
This is Coco - I am obsessed with her shiny coat (I heard it's egg-yolk...Need to feed that to my future/very likely obese cat...). So I guess I am turning the whole Saturday Snaps into an Animal Planet thing...