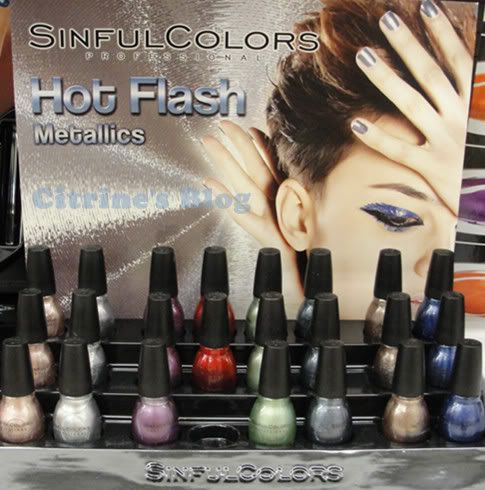 Several new displays spotted at Walgreens - First there is a Sinful Colors Hot Flash Metallic nail lacquer.
Three Wet n Wild Fergie Eye Sets (with eyeliner, mini mascara, a brow/lash groomer and eyeshadow quad) in Glamour Eyes, Ferga-Vicious, Fergie-Ferg Fresh. There are some testers on display but they are taped so I am not sure if they are meant to be tested or not. (It was dark out so I didn't bother swatching).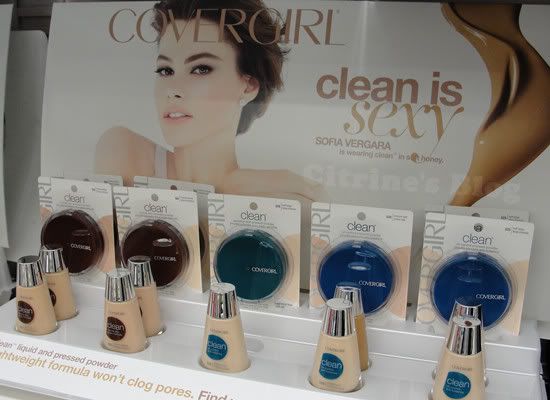 Covergirl Clean liquid foundation and pressed powder - nothing new, I just though the model is gorgeous.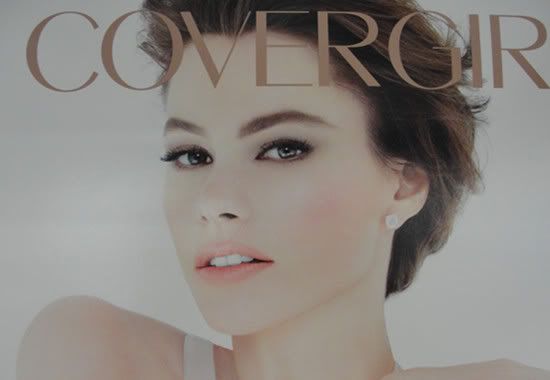 Well, "the model" turns out to be a bleached Sofia Vergara with her cheeks flattened (Which is kind of funny because the photoshop team of those companies usually do the opposite, like making people's face extra dimensional and go overboard with those orange tan...).