I picked up a tube of Carmex Moisture Plus Lip Balm in Sheer Berry on a whim at CVS (you can never have too many sheer red tint) last week, just so that I can have more craps floating around in my room. Anyway, it turns out to a pretty amazing product.
The tiny balm has a buttery texture that glides well (but it's not squishy or messy) and offers a tint that's noticeable but sheer enough for it to be slap-on-and-go. The primary scent it has is that of a cake batter but I still sniff out some "carmex" in it (more Play-doh than the "medicated play-doh" though). The packaging doesn't look sleek but at least there isn't any scratch-able, nick-able parts.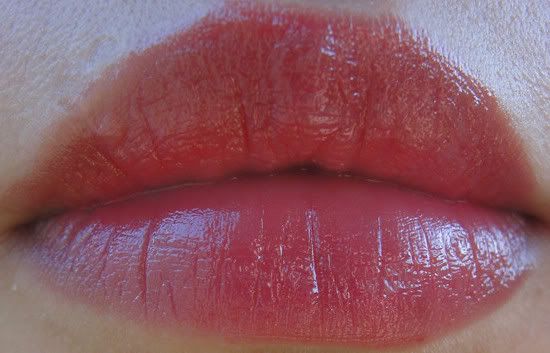 Not only Sheer Berry Tint is easy to wear and quite flattering, it also feels very light and hydrating (not to mention there is SPF 15) . Basically, it's everything I expect from Revlon Lip Butter (and didn't get).