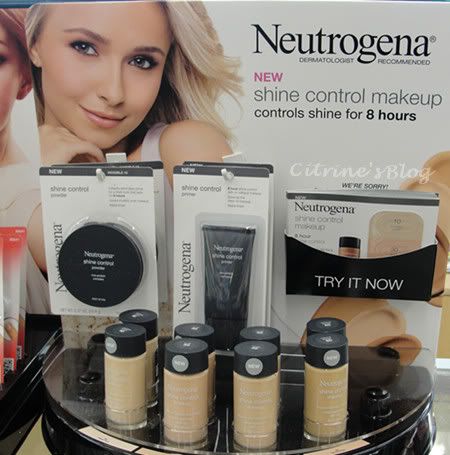 Several new displays spotted at Walgreens - First there is Neutrogena Shine Control Makeup which includes pressed powder, primer and foundation.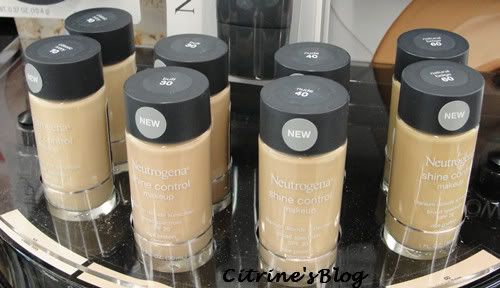 There are four shades available - Classic Ivory, Buff, Nude and Natural Beige and I picked up a packet of tester to try.
The foundation has a runny cream texture that blends down to a matte, silicone-y finish. The coverage is a little sheer but the finish is really natural and flattering. Buff (which seems to have a neutral undertone) seems to be a decent match for my current (around NW25) skin tone.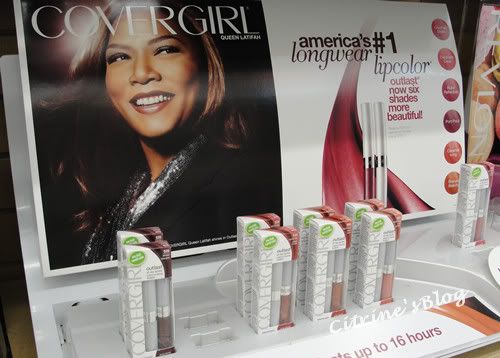 Next, there are new shades of Outlast Lipcolor added to the permanent range: Crushed Shell, Constant Coral, Ruby Reflection, Port Pout, Caramel Icing and Bronze Beauty.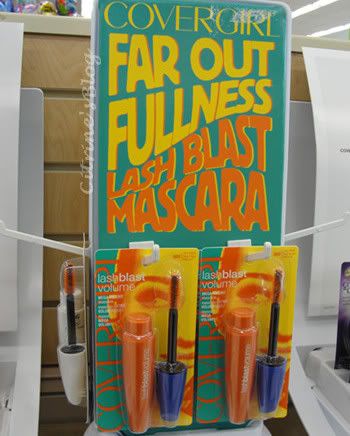 A colorful display for their (not so new) Lashblast Volume mascara (in permanent and white Olympic LE packaging).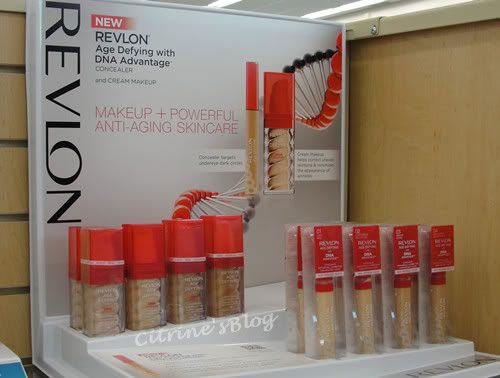 Revlon Age Defying with DNA advantage now has a tube concealer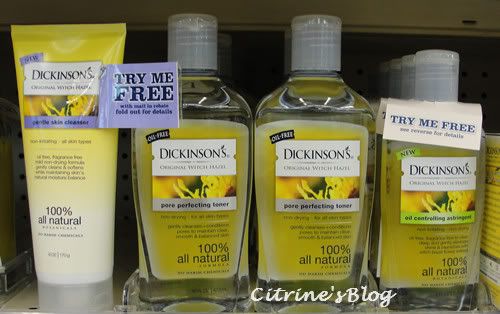 New skincare from Dickinsons (I have only seen the toner and towelette before) - 100% natural cleanser, toner and astringent (which contains 15% of alcohol in addition to the witchhazel...naturally irritating I guess?)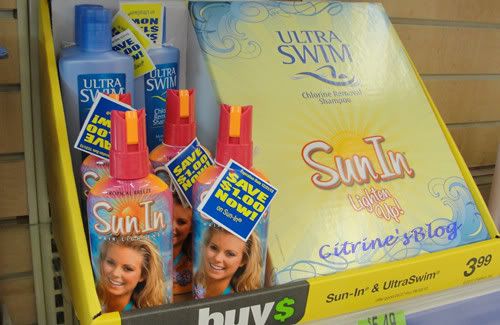 Products for the pool-time - Ultra Swim Chlorine removal shampoo (wouldn't it be nice if they have a shower gel...since that smell always sticks to my skin) and SunIn lighten up spray. The display label say it's 3.99 but the Walgreens price is 5.49.