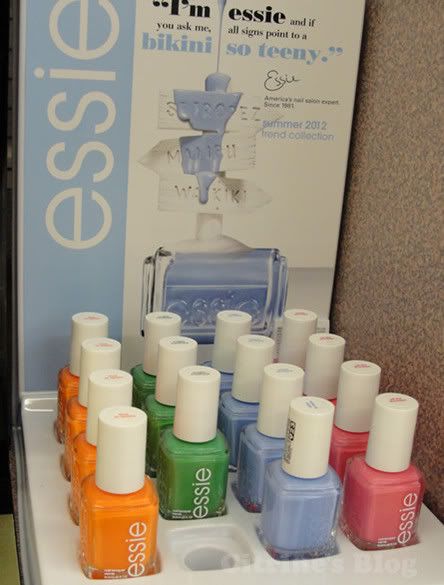 Collective spy cam- First here is the Essie Summer 2012 Trend Collection, which includes Fear or Desire, Mojito Madness, Bikini So Teeny and Off the Shoulder (Yeah, I posted the Target display last week) .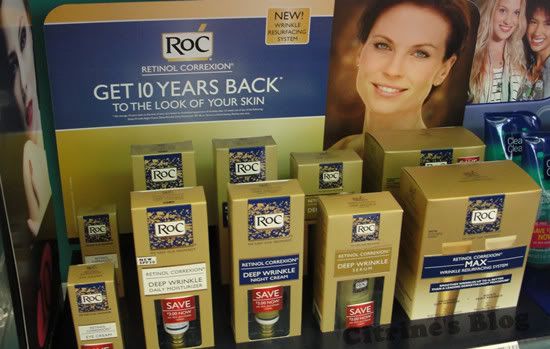 Roc Deep wrinkle Day Cream, Night Cream and Serum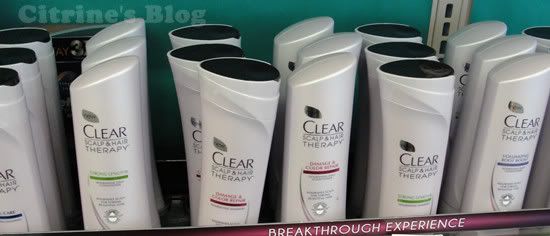 New Range of Hair Care called Clear (that's popping up at both Walgreens and CVS)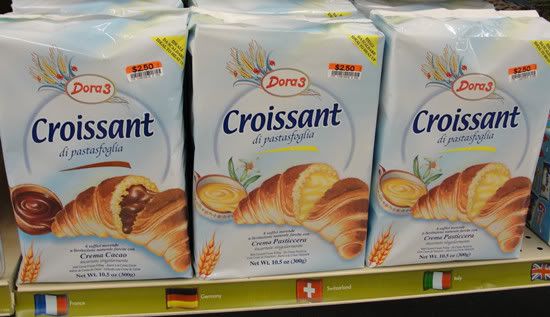 In case you saw these at Big Lots (which actually carries quite a few of Europeans beauty products and foods) and wonder how they taste like - The (Italian) Dora3 filled croissants is not croissant at all (there are not enough layers that's associated with the buttery goodness) and the cream stuffing is a little too sweet (and not creamy enough). But at 2.5 bucks (for six pieces), it's a pretty good, filling snacks...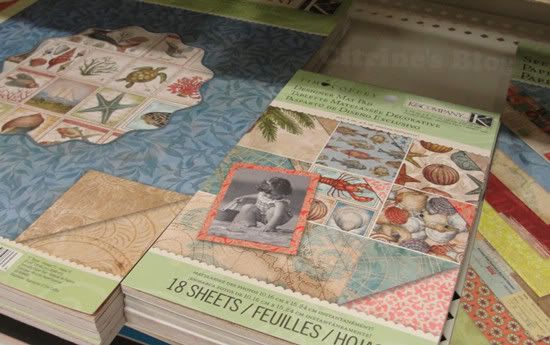 A new lemming for me - Oceanic-themed specialty paper with the illustration of Tim Coffey (
here
is his blog) - I have a floral pad from the same company (used as a photography background) and I think this one is perfect for summer (when it will be too hot to lug a DSLR around).