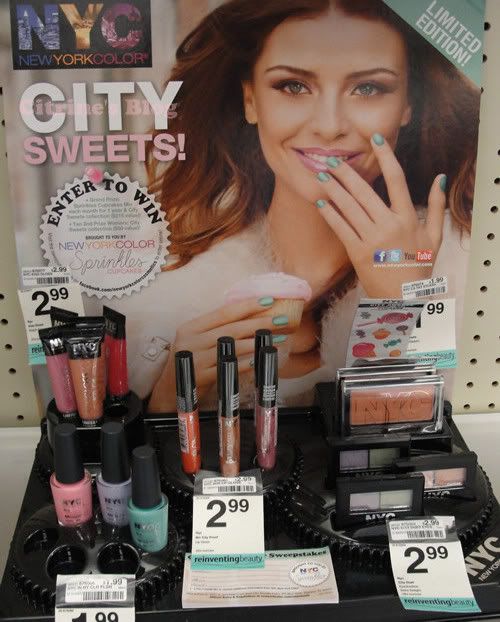 When I saw the
NYC City Sweets Limited Edition
Collection display at a CVS (miles away from where I live) ...I totally dropped a silent f-bomb. Come on, do you guys have to release a collection like this, when I just (sort of) swore my oath of no-buy (last Friday)? Well, I guess I will postpone my plan by a bit.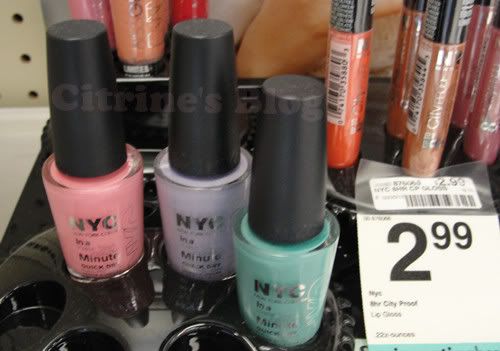 In a New York Minute Quick Dry nail polish in City Sweets Pink, Lavender Cupcake and Mint Macaron (what a cute name! I almost picked it up but then I realized that I prefer those minty green/light teal from Sinful Colors...the bottles are cuter anyway).
Soho Delight Eyeshadow Duo, Cheek Glow powder blush in Chelsea Coral (which actually looks a little brownish under the store lighting. I don't like the formula anyway so it's ok for me...) and some stickers...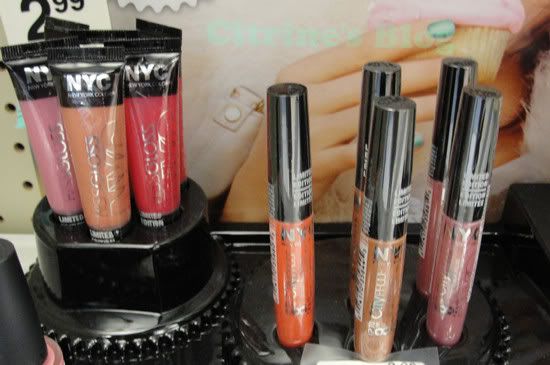 Kiss Gloss in Violet Candy (dusty lilac pink), Strawberry Lollipop (a cute raspberry pink jelly) , Peach Parfait - Cityproof long wearing lipgloss in Tangerine Crush (a shimmer-free orange coral. You know I just had to cave on this one), Nude at Night and Always Sweet.