I got this Crabtree and Evelyn Rosewater Age Defying Hand Remedy (Which I am guessing is a runnier version of their hand cream?) last fall at TJ-maxx (which charges $8 instead of the market retail of $27 something) , simply because I was in the mood for it (although I am too lazy to apply it most of the times).
The hand cream has a faint rose-water scent and a runny, gel-lotion texture that gets absorbed quickly and feels weightless on the skin. Upon application, it provides a small surge of moisture, smooths and forms a thin layer on the skin (but it doesn't feel greasy or leaves mark on everything you touch) that's not detectable until you wash your hand (when the layer of mask melts off and get washed away by water).
(Thanks to my iron grip, the tube has already leaked within a week). I would say it's a nice day-time moisturizer for mild winter and/or people staying in air-conditioned room but it's probably not rich enough if you want an intense treatment for severe dry hands. Anyway, it actually helped healing the eczema on my hand after I loaded it on the effected area (but the flaky, red patches came back after I stopped using it )....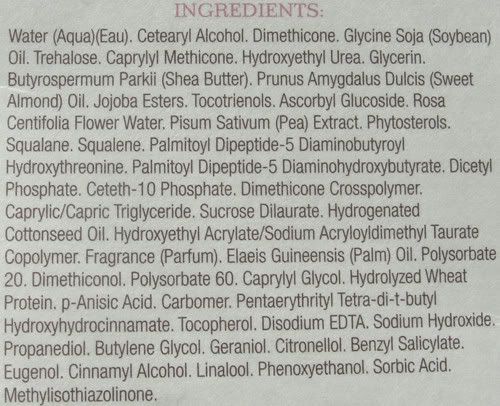 List of Ingredients - Dimenticone is what makes it feels like a slippery (it's not to sleek though) mask.