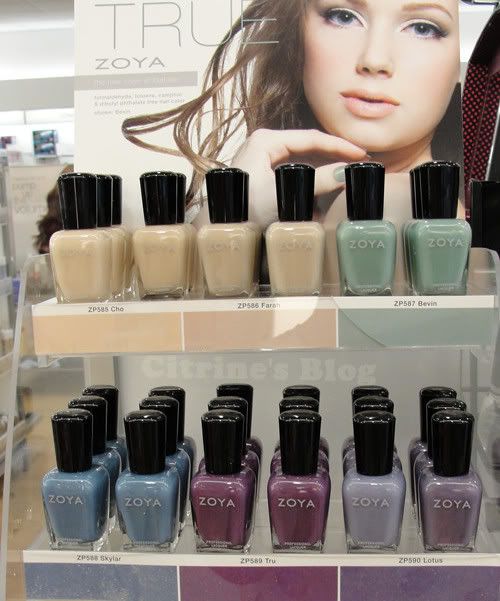 Zoya True Collection (Lotus is pretty but I think Sally Hansen has a similar shade...Well, they have the same price anyway) .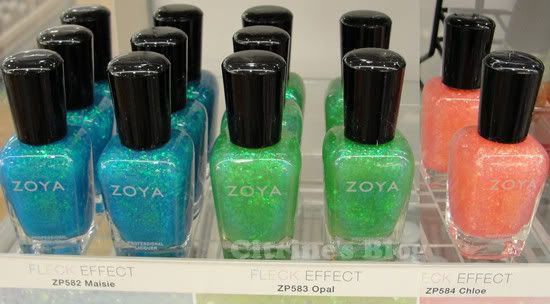 Fleck Effect top coat in Maisie, Opal and Chloe - Review and swatches can be found
here
.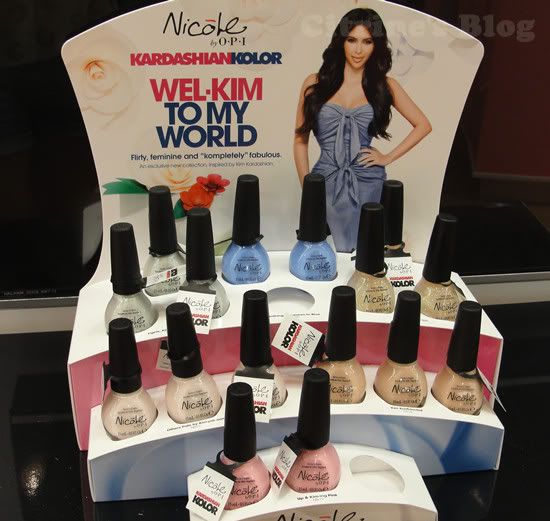 Welkim to My World - Part of Kardashian Kolor Collection from Nicole by OPI. Klassy...Do Not Want.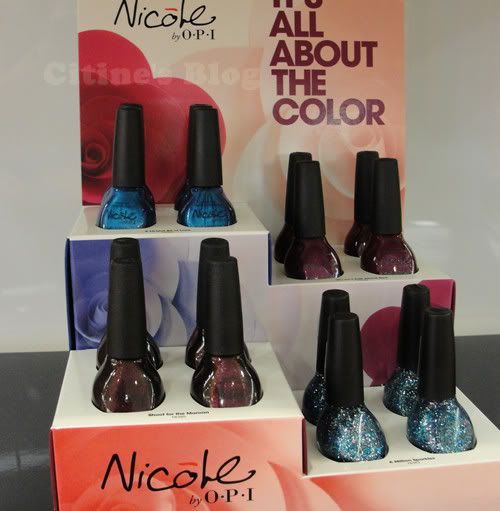 All About the Color - I guess it's another LE collection?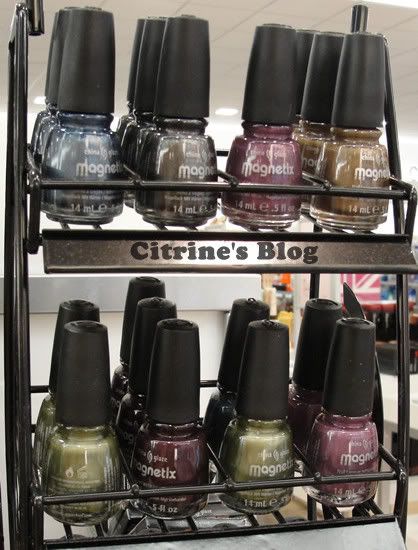 China Glaze Magnetix Nail Color ( Now I know why I was never into the whole magnetic hype...No matter what brand is it, the colors are poopy. I guess it's has something to do with the suspending metal particles ?)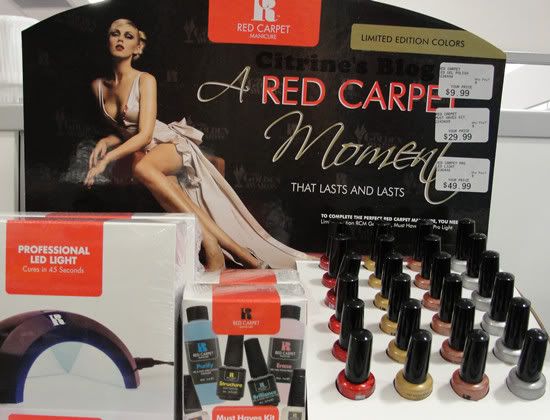 Red Carpet Manicure collection that ranges from 9.99 to 49.99...
Professional LED light and Must Haves Kits (and yes, they are on the drugstore side of ULTA)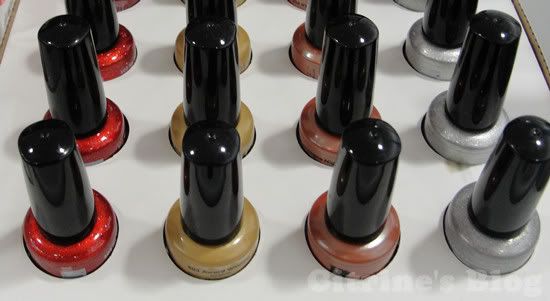 Four shades of Nail Polish - I wonder how great can they be since the shades are so boring (yet the prices are so high).