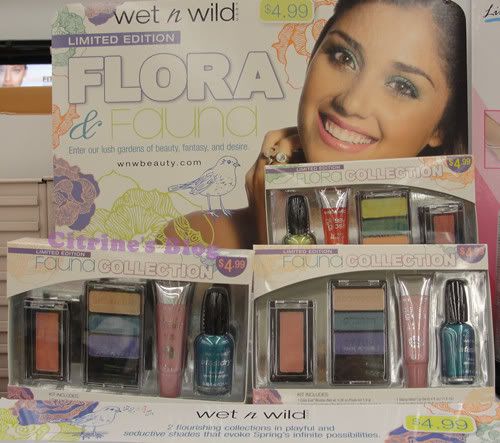 Wet n Wild Flora & Fauna collection just landed on my Walgreens - There are only two items, a warm themes set and a cool toned one. (BTW, is it just me or the poster girl looks like Dulcecandy from Youtube?)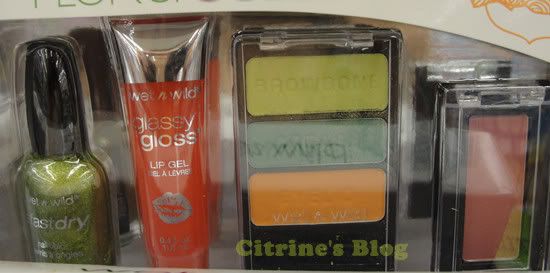 The Flora Collection contains a frosty lime green fast dry nail polish, an orange lip gel, an eyeshadow trio with lime green, seafoam green and matte orange, and dusty rose blush.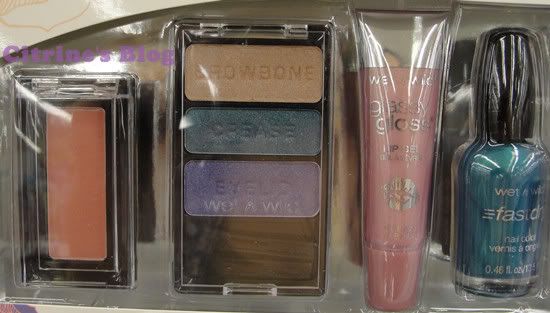 Fauna Collection - Peachy blush, Eyeshadow trio (beige, teal and purple), frosty light pink lip gel and a peacock teal nail color.