Sinful Color Petal Pusher collection with happy brights and freebie rings (Ahh, I wish I got this when it was on sale last week).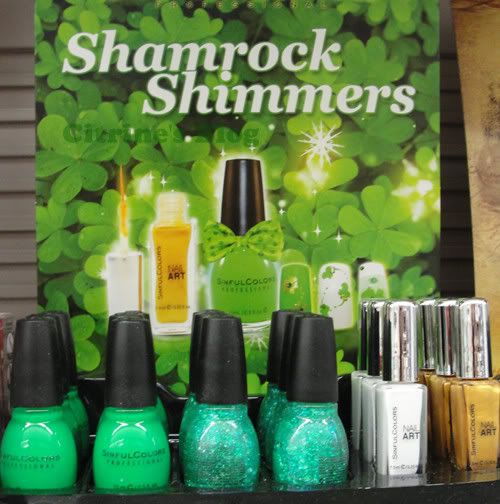 Shamrock Shimmers - Just in time for St. Patrick's day - I think I saw the exact same display last year...
Nutra Nail Sorbet Limited Edition collection - which costs around 12 dollars a piece for a tiny bottle.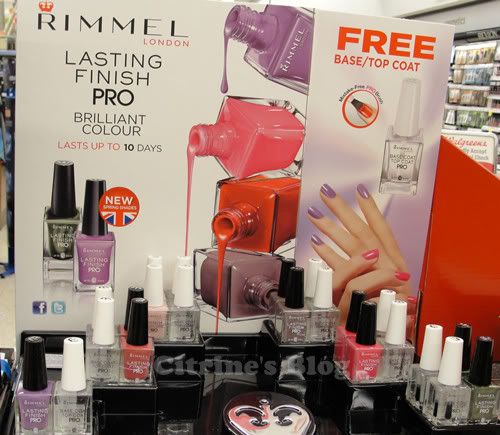 Two new shades are added to Rimmel Lasting Finish pro: a lilac one and a metallic moss green. (The brand is also half off at Walgreens this week).
A full display of Revlon Crackle effect Break-Up nail art duos
Sally Hansen nail art pens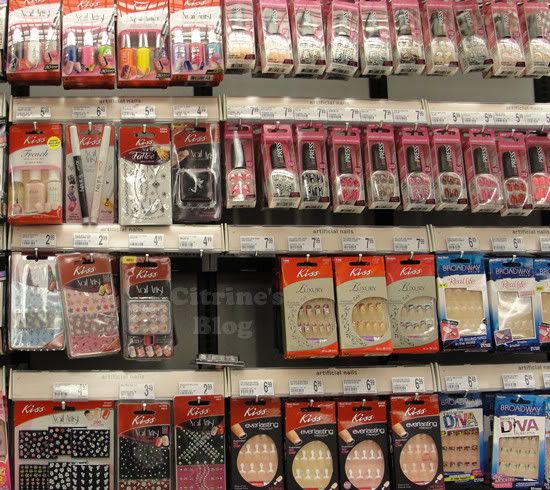 A wall of nail art accessories, stickers and fake nails. Walgreen just stocked a ton of new nail products, drop by and take a look if you are interested.