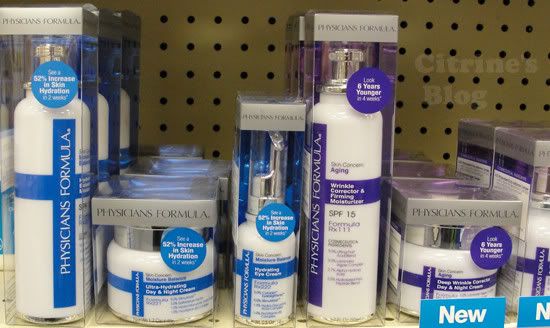 Spotted at CVS, Physicians Formula now has a skincare range. There are two targeted skin problem: Moisture balance and aging. From what I saw, there are only lotion, cream and serum (no cleanser) and the products are mostly priced at 19.99 (while some anti-aging ones are 21.99) dollars.
It's that "x years younger in y weeks" claim again...For 20 bucks I would probably go for night cream from Merlot instead.
A display spotted at Walgreens, for the new Luster toothpaste. At first I thought it's some kind of men's shower gel then I saw that scary@$$ logo...