After being tipped off by
Erica @ I Bleed Pink
on my NYX post, I went back to ULTA last Friday to not only find the blush she mentioned, but also a whole lot more from the brand. Let's start from the blushes: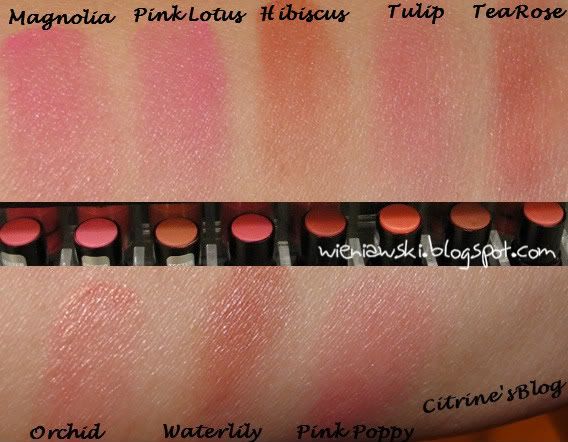 NYX Cheek Tint Stick Blush are semi-hard (they have texture like the discontinued Sephora cheek stain, a tad more powdery/less jelly compared to Tarte cheek stain and harder, more stain-like compared to the NYC blushable cream stick) blush stick with decent pigmentation. They don't go on too bold but each layer is thin and buildable. I swatched the 8 shades, some are shimmery and some in cream finish. Please take the swatch pictures with a grain of salt, as they are (the first is taken outdoor in the dark, with flash) not really color accurate.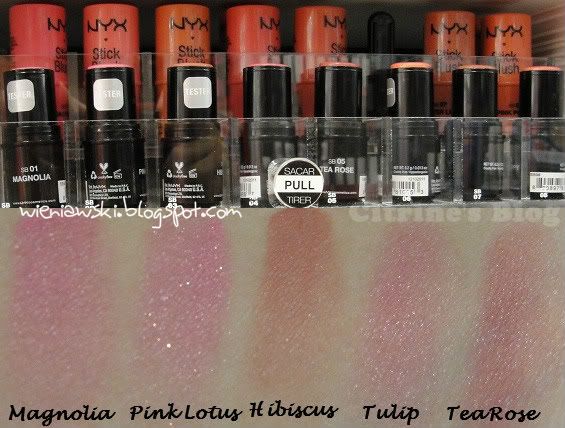 Another picture of NYX Cheek Tint Stick Blush, taken indoor with artificial light. While they are not too creamy, they do stay on and don't budget once I give it a few minutes to dry.
Not really new, but ULTA finally stocked more interesting shades. I have been wanting the orange one called cinnamon for quite a while but after seeing it in person (looks too red/not golden enough for me), it looks much less interesting.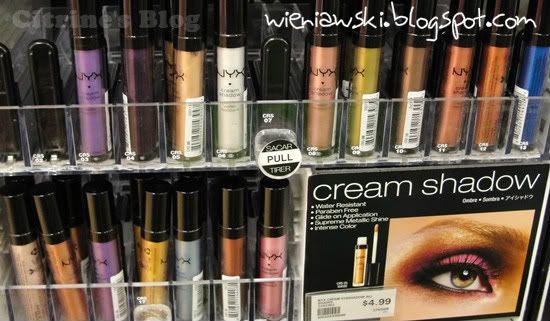 Many tubes of Cream Eyeshadow, each retails for 5 dollars.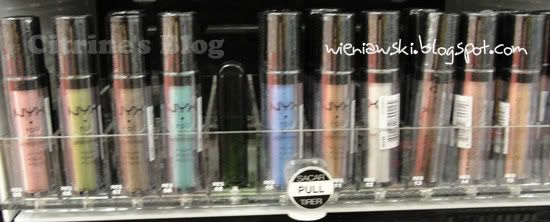 Roll-On shimmer loose eyeshadow, is that a taupe I am looking at?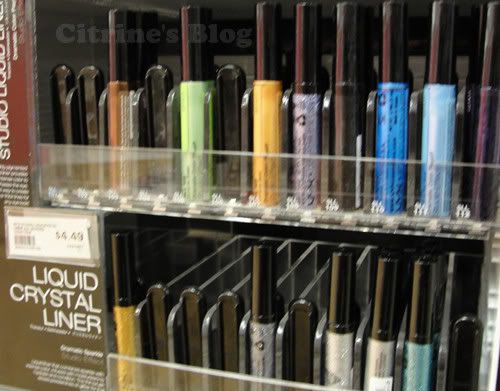 Liquid crystal liner - or they could call it liquid liner with glitter. Sorry for the blur, I was in a hurry...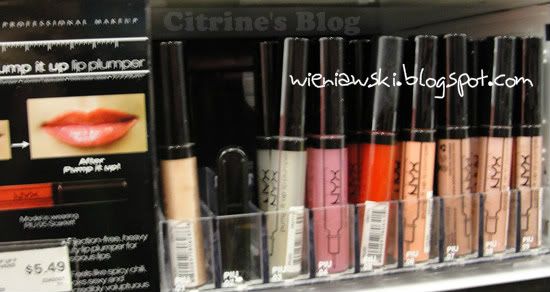 Plump it up lip gloss - The needle print makes it looks like it's going to hurt.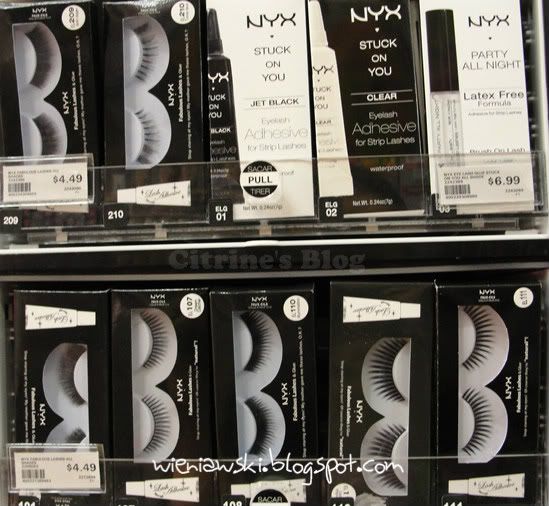 False eyelashes and different types of adhesive.

HD High Definition photogenic concealer
Lastly, three different types of blotting paper each with 100 sheets. Btw, Sorry for the somewhat excessive watermark but that's all I can do to deal with the increasing hot-linking (i.e b**** who steal my pictures
and
bandwidth) going on for the past few weeks.