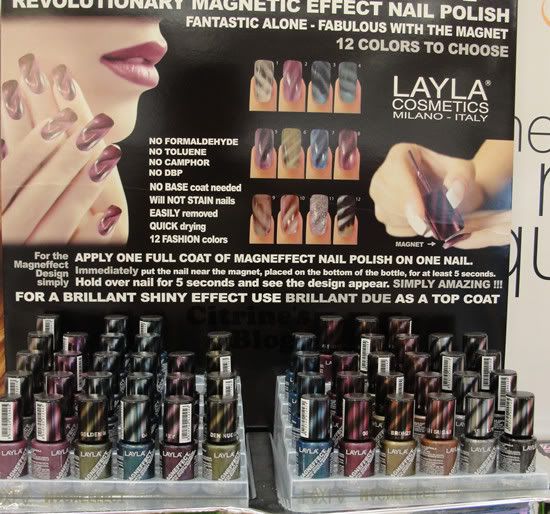 Italian cosmetic brand Layla just made it to ULTA with a display of their Magneffect Nail Polish.
If the lid "swatch" are accurate representation of how they would look like, the polishes will also have some prismatic effect (on top of the stripy one).

There are 12 shades of Layla Magneffect Nail polishes and they are free of camphor, "big three' and supposedly easy to remove and don't stain. Anyway, the $15.5 price tag scared me a bit consider it was located at the drugstore side of ULTA.