Spotted at Walgreens, 8 shades of new eyeshadow palettes from Rimmel called Glam'Eyes HD.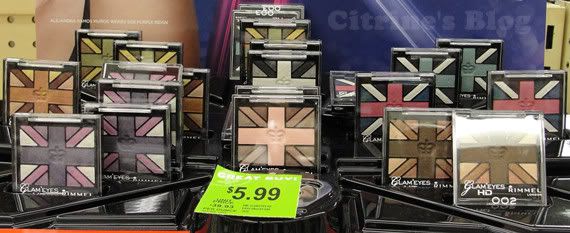 The shade distribution of these palettes are a little random- For some, you get a large part of lid shades while for other the biggest part (the cross) contain the lightest highlighter.
Apparently there are also two shades of lip liner with the new Kate Moss lipstick (the orange is already gone form this display!).