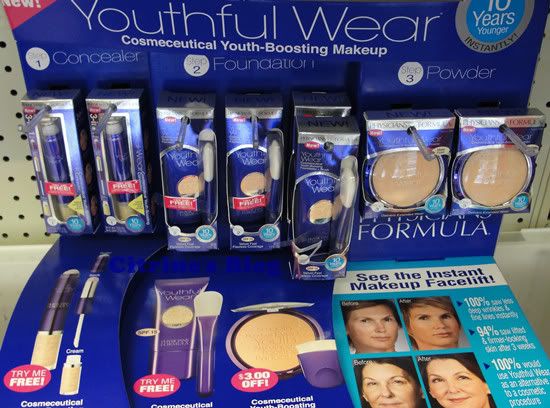 New display spotted at CVS, Physicians Formula Youthful Wear Cosmeceutical Youth-Boosting makeup is the most gimmicky spring 2012 collection I have seen. It comes with a whole system of three items, each comes with a little coupon (I never liked those rebate one since they take forever to process them).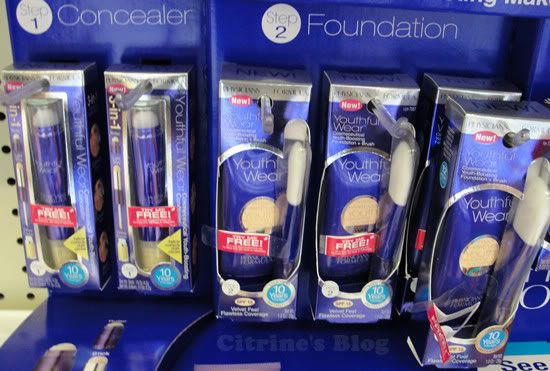 Youthful Wear concealer (it's that unhygienic sponge again) and foundation with a brush.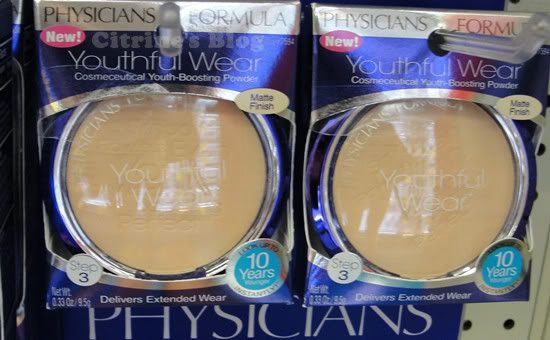 Youthful wear powder that will make you "look up to 10 years younger"...I wonder what happens if I pre-teen wears it...