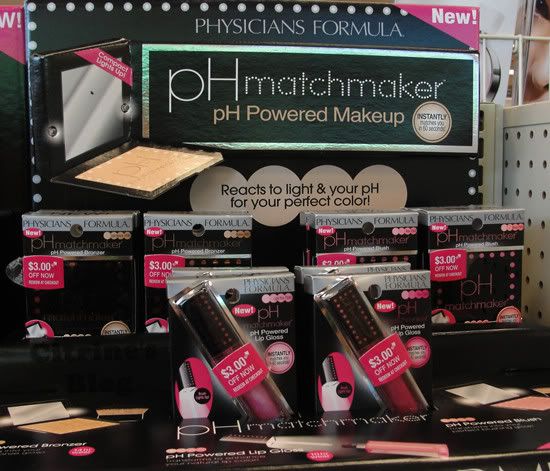 Sometime I wonder why my CVS like to put out one Physicians Formula display out each week (instead of shelving them all at once) but anyway, here is the new pH Match Maker collection that adjusts to your own pH level.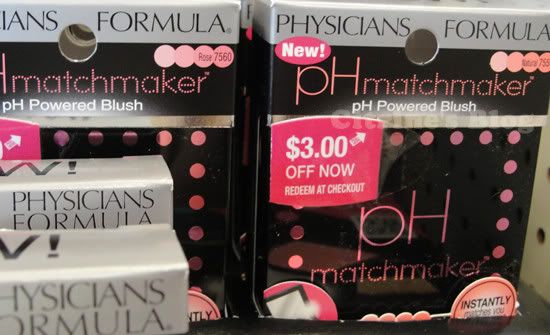 First there are two bulky blushes (big packaging with 6g of products) one in Rosy another one called Natural (seems like a coral to me). I don't need yet another coral blush (actually I think I do...) but the 3-dollar off coupon and periodic sale is quite tempting.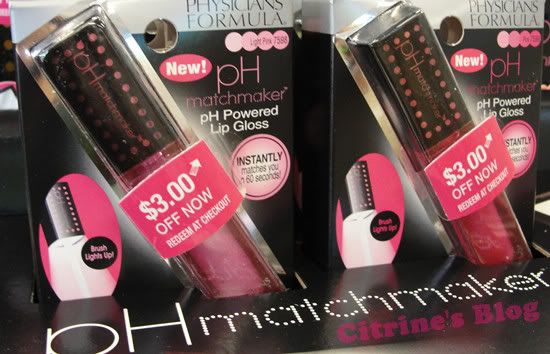 pH Matchmaker Lipgloss in light and medium pink - I was about to say most pH products turns hot pink on me anyway...
New Cashmere Wear Ultra-Smoothing Blush - The one called Natural is actually really pretty (no peel off coupon though since the range isn't new). One more blush added to my want list.