One more company doing the double-helix thing - Garnier's New Ultra Lift 2-in-1 Wrinkle Reducer with Serum and Moisturizer. I have tried the tester on my hand, the lotion feels somewhat thick and it definitely smells like Nair (the hair removal cream).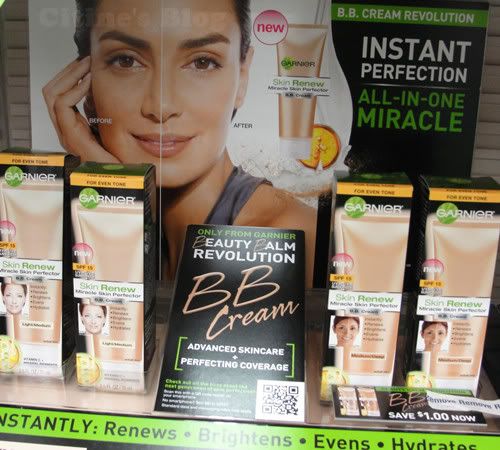 The much anticipated (because I saw it on
Eva Chen's Blog
) Garnier Skin Renew BB cream (an "all-in-one miracle!" ) that promises to Renew, brighten, even and hydrate.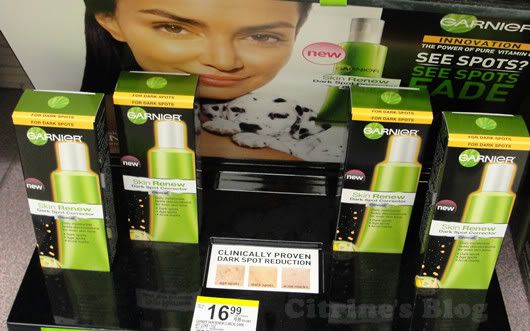 The not-really-new Skin Renew Dark Spot correcter (which I have been wanting to try for quite a while) with a cute puppy in the display picture.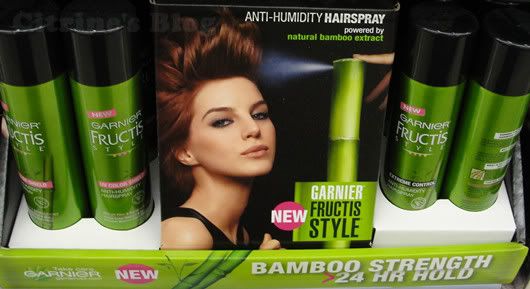 Fructis Style Anti-Humidity Hairspray with natural bamboo extract.