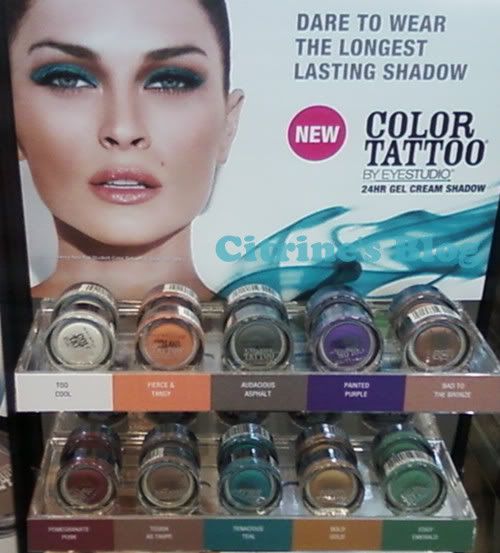 Spotted at CVS, Maybelline EyeStudio Color Tattoo 24 HR Gel Cream Eyeshadow labels itself as the "longest wearing eyeshadow"...I doubt it would last that long but I am kind of eying on the taupe one at bottom row.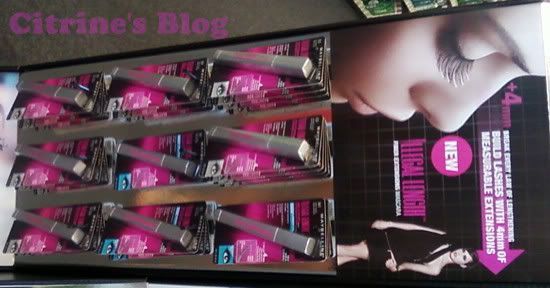 Illegal Length Mascara just seems like (package wise) Lash Stiletto in gray tubes...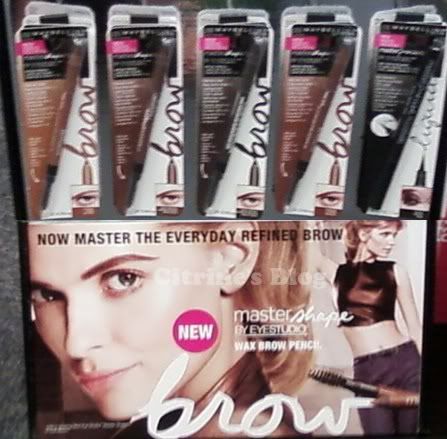 (A misplaced) MasterPrecise Liquid eyeliner (on the very right) seems to have brush tip (that's quite common for Japanese liners). The display is for MasterShape Wax Brow pencils. It seems that most of the shades either looks too brown or just plain black/gray).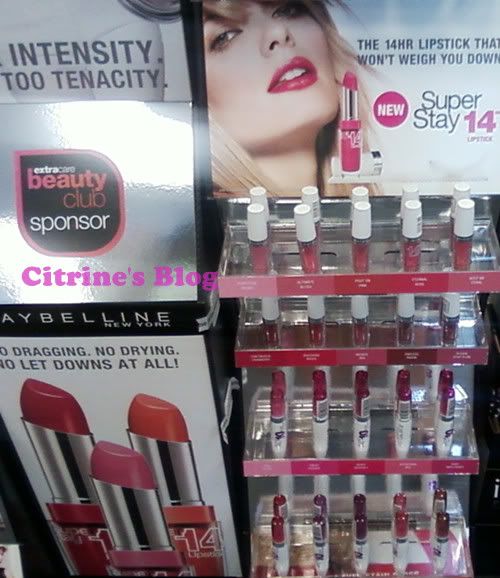 New Maybelline SuperStay Lip Gloss that would supposedly last 14 hours...Is that an orange one I am looking at (or maybe my camera phone is just working funny)?