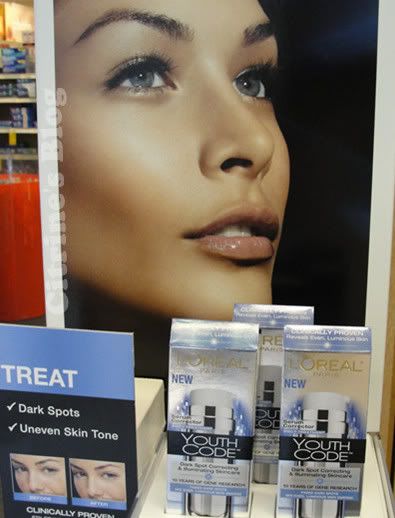 A little side display for L'Oreal spring 2012 skin care releases. First there is a Youth Code Serum corrector targeting dark spots and uneven skin tone (sounds like something I need).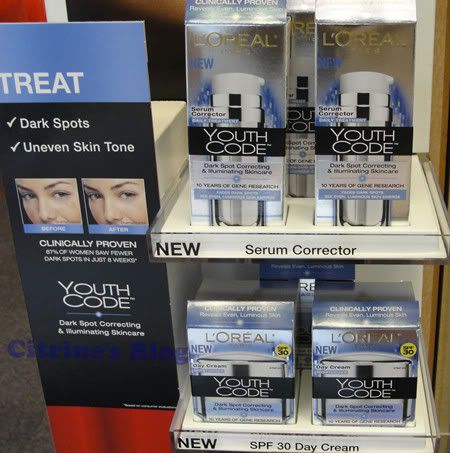 There is also a Youth Code SPF30 ( pretty sufficient and not that commonly seen on drugstore product), since it's from L'Oreal (and youth code is supposed a Lancome Genifique cheap sister or something like that), I guess this would be pretty expensive.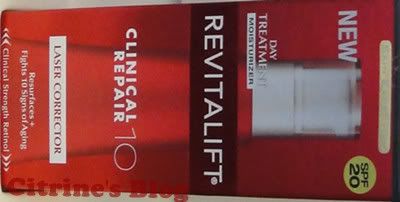 RivitaLift Clinical Repair 10 moisturizer with SPF20 - Wait, can you actually use product contain retinol (which by the way, totally works on my acne scars) during day time?
Age Perfect serum (forgot to look at the complete title) with bonus moisturizer (or eye cream?) and a Youth Code gel cleanser.