You have seen enough coral and sheer red (there is still a bunch of them I need to finish up reviewing) so it's time for a little seasonal change!
NYX Lip Gloss in Maroon was an impulse purchased made back in May (yes, I like vampy shades for spring and summer) as the already reasonably cheap brand was on a mini-sale in my grocery store (Come on 3 dollars for 15ml of products, who can say no to that?). The gloss is non-sticky, (artificial) cherry-scented and insanely pigmented even though the shade (a deep wine) is already so dark. The sponge applicator, probably my favorite of this kind, is soft and bouncy to the touch and does a great job picking up the color.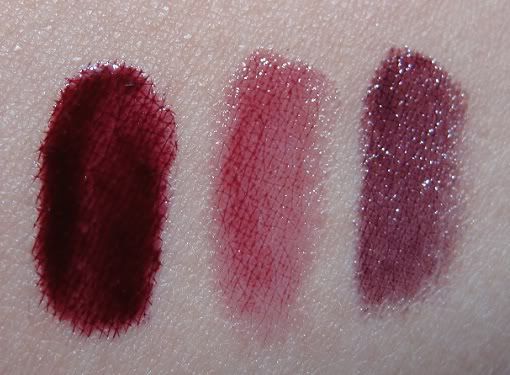 Vampy Lip Color Side by Side: NYX Maroon, Shiseido Natural Wine and Revlon Va Va Violet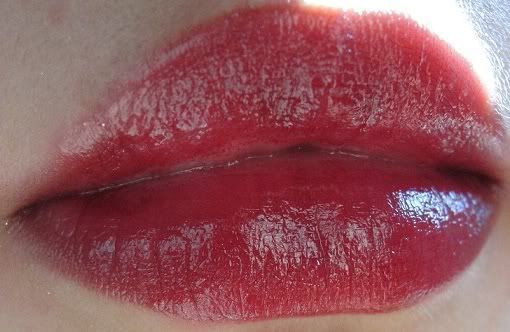 NYX Lip Gloss applied ( two dots sheered out) on lips - I actually prefer the shade for summer since it looked way too scary the first time I tried it back in May, when I was still a little pasty.
Overall: Great shade for darker girls, bold-lips lovers and maybe...goths?