I was at Walmart (40 minutes of biking is not fun...) a few days ago trying to find some shipping boxes (now I think I need to go back for an USB key board) and look what I have found!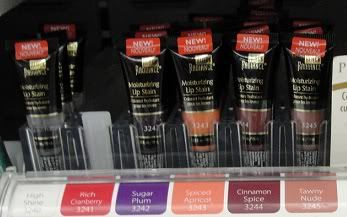 Black Radiance Moisturizing Lip Stain (wow, people put " lip stain" and "moisturizing" in the same sentence? That's a first I have seen!) with the Rich Cranberry already sold out (of course it has to be the shade I am interested in). Each is around 2.80 so I really wonder how it would turn out...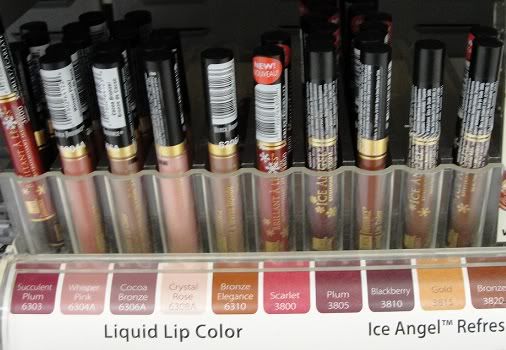 The Liquid Lip Color and Ice Angel Refreshing Lip Gloss looks a lot less tempting (since the brand is designed for women with deep skintone), as they are a little too bold for my liking.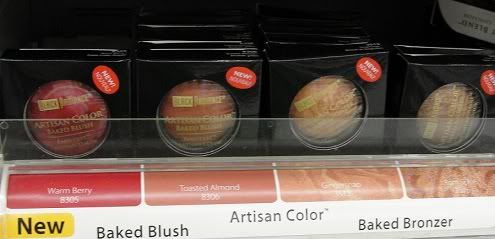 Artisan Color baked bronzer (less than 5 bucks) and blush also seem rather interesting but it seems that they break easily (the two Warm Berry on the display are both shattered).