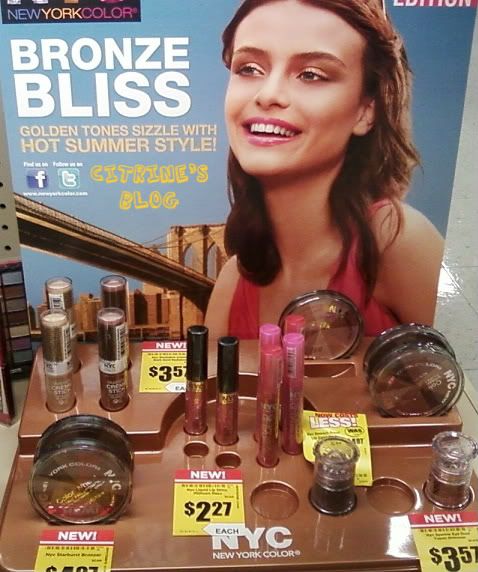 The NYC bronze bliss collection for summer 2011 is finally out! The display looks rather promosing from NYC facebook page but when I actually see it, I can't find a product I actually want to try.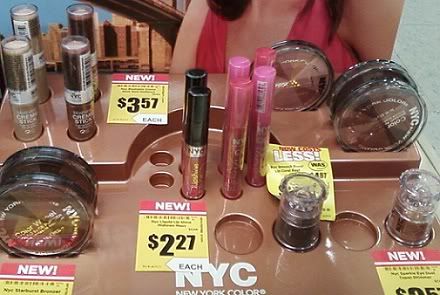 The Collection features 2 blushable creme sticks, two gloss (one in deep bronze another in shimmery bold pink) , two lipstick (pink and coral), two loose eyeshadow and three bronzers.
There is also a range of eyeshadow single (also limited edtion) and some mascara from a different display.