Even my screen name is Citrine (I registered with the it in a forum, became really actives by writing a bunch of lengthy replies and later on everybody just ended up calling me "Citrine"...) I am actually not really a big fan of the color...
Nicole by OPI new color display. Her bracelet and belt looks kind of cool...I think my mom has a jacket like that...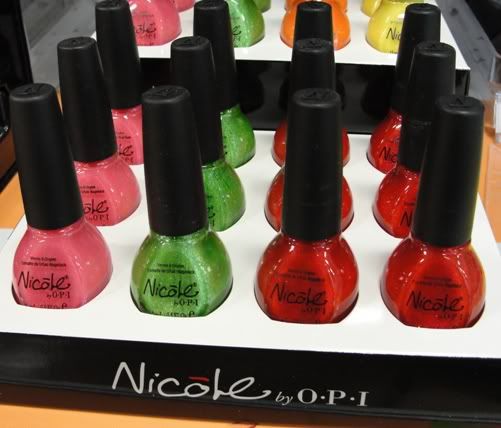 The bright yellow is at the back.
P.S. And I just realized that they are the same ones I have posted a month ago...just with a poster display...